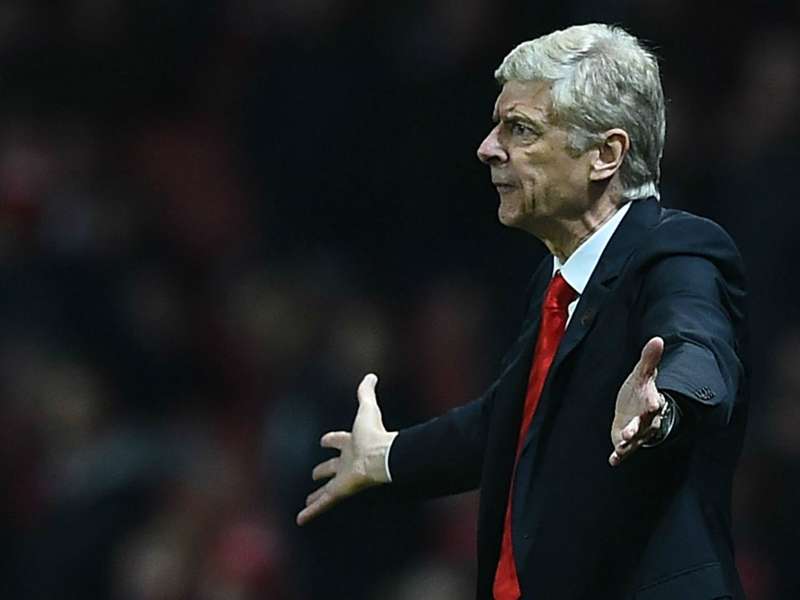 Arsenal's
second-biggest shareholder Alisher Usmanov believes
Arsene Wenger
is finding it difficult to accept his mistakes and insists the team needs to be strengthened in every position.
Wenger has faced criticism over the club's transfer policy and the inability to bolster his defensive options, although the 65-year-old
has already admitted he will seek cover during the January window
.
But Usmanov claims Arsenal still require several signings in order to compete with Europe's elite, despite the club spending over €95 million in the summer window.
"My opinion - and I tell it openly - we need to strengthen every position to play on the level of such teams in the UK as Chelsea and Manchester City, in Europe like Real [Madrid], Barcelona, Paris Saint-Germain, and other clubs," Usmanov told
CNBC
.
Saturday's 2-1 defeat at home to Manchester United has left Arsenal eighth in the Premier League and 15 points behind leaders Chelsea.
Arsenal's start to the league has been their worst in 32 years, while at the same stage last season, Wenger's men were 11 points better off.
When asked if he still backs Wenger to remain as the club's manager, Usmanov replied: "First of all. I decide nothing in this matter. This is a strange position when the second biggest investor, who has more than 30 per cent, decides nothing - and it is frustrating. Although, I have a great respect for the president of the club.
"As for Arsene Wenger, he is one of the greatest coaches, not just of European, but of world football. But we have a Russian proverb which goes: 'Even an old lady can have a roof falling on her'. Everybody makes mistakes. He can make mistakes. And I know as you age it is more difficult, more challenging, to accept one's mistakes.
"Maybe it's a problem today. He's a great man, a great coach, he had great victories and he has to have an opportunity to secure the place which he and he team ought to have. I think men who create winners have to be winners themselves, and I wish him this.
"Another question is how to make this possible, and there are conditions for this. I think club leadership relies on Wenger. So it is his responsibility, so I wish him all kinds of success."
Usmanov has been unhappy with Arsenal's lack of progress and urges Wenger to recognise his errors.
"I can say that Arsenal is a dream that sometimes becomes a mirage. And sometimes a pain, as every dream," said the 61-year-old.
"The potential of the team is there but there is no critical evaluation of mistakes. And we need to acknowledge them because no genius can retain the same level of genius if they do not acknowledge mistakes.
"It's only when you admit your mistakes that you can get rid of them. I wish this to my club. Nothing bad is happening apart from repeating the same result. If we were to keep being in the middle of the Champions League but we only lose the first play-off games, some may be happy with that, but as a shareholder I am not."