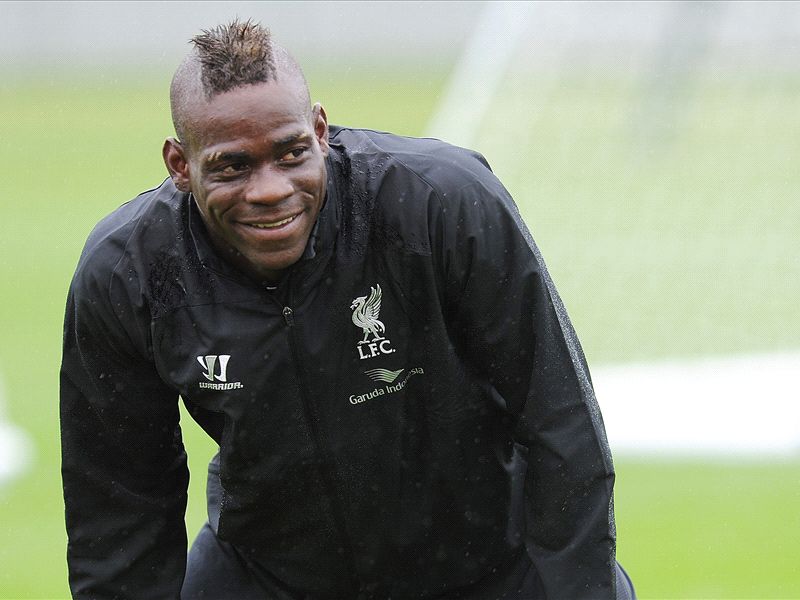 Mario Balotelli
has set his sights on winning the Champions League after completing his €20 million move from
AC Milan
to
Liverpool
.
The Italy striker has won the competition once before with Inter and hopes to bring that experience to Anfield as the Reds prepare for a return to European football's top table.
"I always start a competition wanting to win it," Balotelli told Liverpool's official website.
"We will see. I want to win another Champions League for sure, because the Champions League [with Inter] wasn't all mine, I was in a team. I want to take this team to the Champions League."
Balotelli revealed that he regrets his decision to leave English football after two-and-a-half seasons with Manchester City to return to San Siro and Serie A.
"I'm happy to be back because I left England and it was a mistake," the 24-year-old admitted. "I wanted to go to Italy but I realised it was a mistake.
"English football is generally better. English football is beautiful."
Balotelli was sent off at Anfield in November 2011 while playing for City and joked that he is pleased to now have the opportunity to be the hero, rather than the enemy, of the Liverpool supporters.
"I didn't expect [the positive reception] because I've always been playing against Liverpool," he explained. "Whenever I played against Liverpool, the fans weren't nice with me but that's normal - it's football!
"Now that I play for Liverpool, I can see the expectation in people. They're very happy and that makes me very happy at the same time.
"No [I didn't enjoy playing at Anfield for City] - but when I play with this team, it's going to be nice for sure. To play here for Liverpool excites me, but if you're an opponent it's difficult."
He added: "Liverpool are one of the best teams here in England. The football is very good here. It's a great team with young players, and that's why I came here."