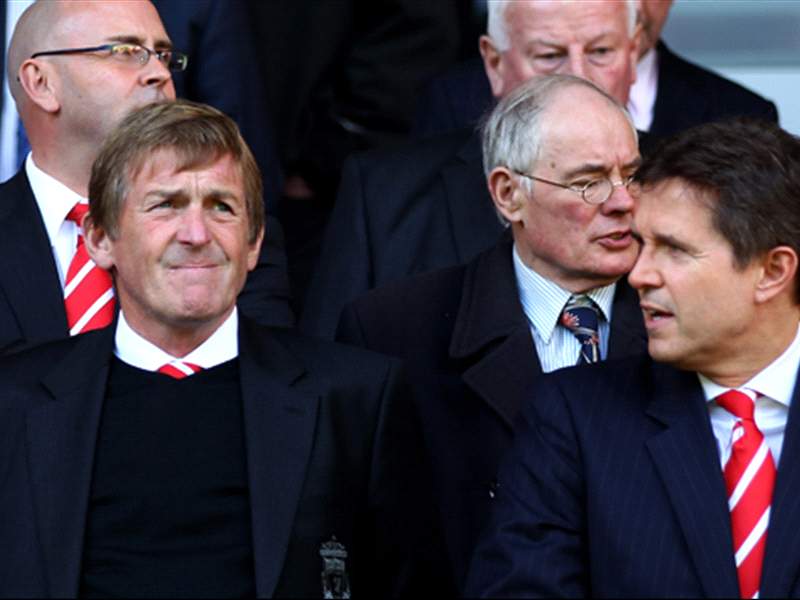 Liverpool's former managing director Christian Purslow has revealed that the club were just "one day" from administration before John W. Henry and the Fenway Sports Group arrived in October 2010.
The 48-year-old negotiated the sale of the club from former owners George Gillett and Tom Hicks to the Boston Red Sox owners 18 months ago and says the current state of the club is similar to the plans the Americans had in mind when they joined.
Liverpool currently lie eighth in the Premier League, with their challenge for a top-four spot ending, realistically, before Christmas, but Purslow has asked fans to be patient with the club's ambitions.
"People have short memories, it's only 15-16 months ago we were a day away from being in administration. We are now stable financially," he told the Mail on Sunday.
"It's year one of what they [Fenway] said when they bought the club would be a long journey."
Despite believing that the club need more time to settle following changes at boardroom and managerial level in recent times, Purslow acknowledged the importance of Champions League football, with the added revenue and glamour of Europe's elite club competition.
"The club has had some investment [under Fenway] and it will take time for that to work," he continued.
"I think everybody's disappointed with the league performance but it's year one.
"One thing I will say about American owners is the idea that there is some emotional connection is obviously rubbish.
"It's an investment game, Liverpool is an investment and the value of that investment will hang largely on two key planks in the strategy they would have put in place when they bought the club.
"The first was to get the team back into regular Champions League football."
Purslow did, however, criticise the owners lack of progress with the proposed plans for a new stadium, adding that a move is "critical" to the club's continued development.
He continued: "If I am disappointed about one thing under this new ownership is that they've got nowhere on the new stadium."
"It's critical. If you look at Chelsea's news in the last few days, Arsenal have already stolen a march on us," added Purslow.
"If Chelsea get that stadium up and running then it's another team that's ahead of us in the queue."