Hours before the weekend's Mancunian derby, Manchester United dropped a bombshell by revealing that manager Sir Alex Ferguson had dragged Paul Scholes out of retirement to aid his midfield crisis.
Despite a couple of shaky moments, the 37-year-old debutant looked good on the ball, and showcased the same tenacity that defined his career during his first stint.
Apparently fed up with his youthful side's anaemic performances, Ferguson is looking to bring club legends Eric Cantona and Sir Bobby Charlton's back to Old Trafford.
With Wayne Rooney's form waxing and waning with every passing game, Charlton and Cantona's eyes for goal could come in useful - they netted over 300 goals for the club between them.
Let's just hope the duo aren't suffering from persistent hip problems.
You can't win anything with kids ...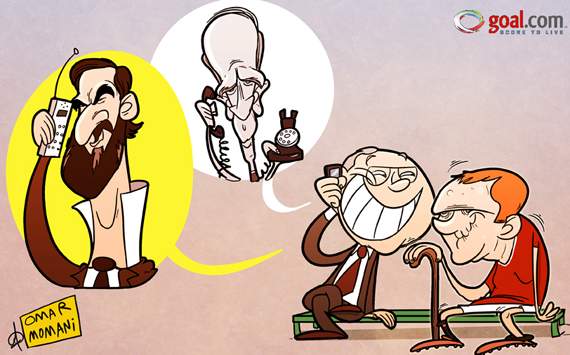 Fergie: Don't worry Paul - you won't be the oldest in my team by February!