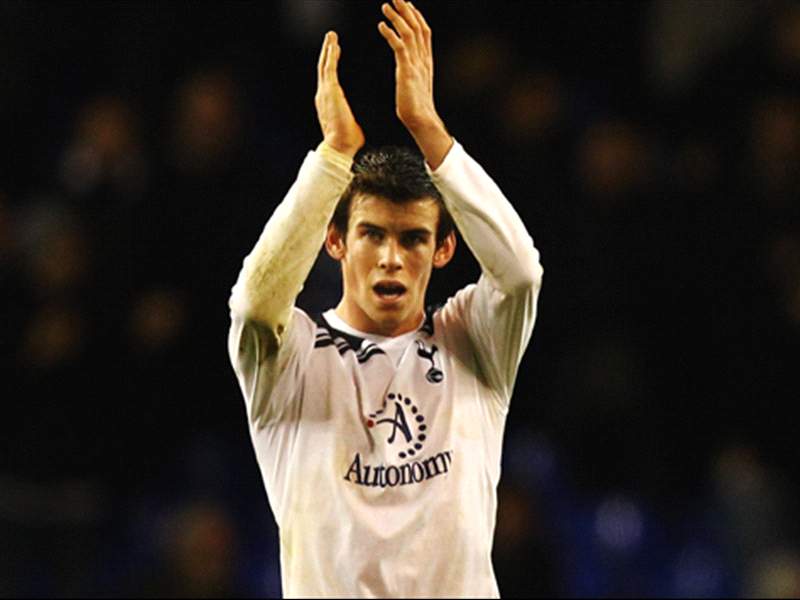 Gareth Bale
will reject a £40 million bid from Italian giants
Inter
and feels he is not ready to move abroad, according to
The Daily Mirror
.
After ruling out a move to another London-based club, Manchester United and Manchester City would therefore be in pole position to grab his signature, but only if Tottenham fail to make the Champions League this year.
United boss Sir Alex Ferguson tried to sign him in 2007, while City manager Roberto Mancini is a known admirer of Bale's talents.
The Welshman impressed Inter president Massimo Moratti with his stunning performances against the Italian side in the Champions League this season, with many speculating that the European champions will lodge a bid in the summer for the 21-year-old.
However, a source close to the Spurs star has revealed that Bale is not ready for a move abroad yet.
A source reportedly told the newspaper: "He is really enjoying his football at the moment, he wants to stay at Spurs for a long time and become a Tottenham legend like Glenn Hoddle.
"He's also just bought a new house in Chigwell so he's really feeling settled.
"But if they don't qualify for the Champions League he would consider a move, but only to another Premier League club – he doesn't think he's ready to go abroad yet so he won't be joining Inter."
Bale hasn't ruled out playing abroad later in his career, and would favour a move to Italy rather than Spain.
"He's always said Barcelona's style of play wouldn't suit him, but he might find Real Madrid hard to turn down if they were to come in for him," said the source.
"But his top choice is Serie A where he thinks he could be effective."