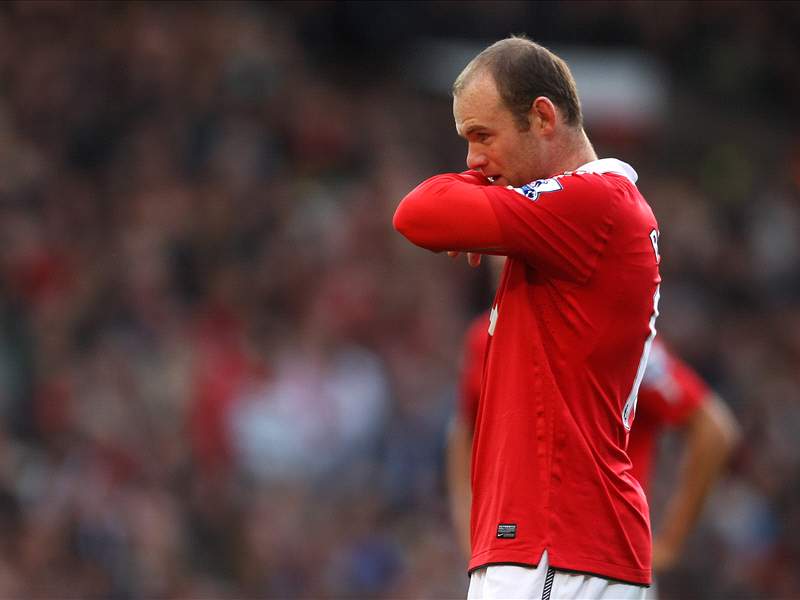 It goes against normal protocol at Old Trafford that the entire Wayne Rooney contract saga has been played out in front of the press. Ferguson has been notoriously reticent in the past when matters test the internal mettle at the club. He has even gone as far as to refuse interviews with the club's in house television channel. But, in the case of Rooney's predicted Manchester United exit, Ferguson struck the first propaganda blow.
He turned the bayonets onto his striker, blamed him and his team of advisors for the issue coming to light. That was a new departure for Ferguson. He claimed as recently as March that Rooney was content to stay at United for life. The statement came shortly after an injury against Bayern Munich blunted the tail end of the Scouser's season; a lull from which Rooney has yet to truly recover.
Ferguson has indulged Rooney in the past, standing by his man throughout the maelstrom that unravelled in September. He was not quick to criticise Rooney for his smoking, drinking and impromptu street urination. Certainly not in front of the cameras.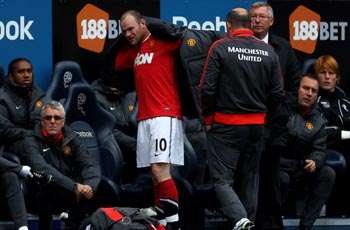 Rooney| Benched as a result of poor form
Ferguson is well adept at collapsing the channels of communication around Old Trafford when it suits him. And in this case it suits him not to. Deliberately or not, Ferguson has facilitated Rooney's exit from Manchester United. The manager, omnipotent at the club, has turned the tide of popular opinion against Rooney and made the entire club the victim in the piece. Had he truly wanted to keep the issue 'in house' he could have. Nobody was really sure what the intentions of Carlos Tevez and Cristiano Ronaldo were right until their respective exits were sealed. With Rooney, Ferguson has jumped the gun 18 months ahead of time.
He has worked with the player every day for six years; he knows Rooney's football as well as Rooney knows it himself. He has watched hundreds of players filter through Manchester United, each one different, each one with a varying career trajectory. Perhaps with the scale of Rooney's injury problems and his exhaustion at various points, Ferguson is well aware that his crown jewel's most effective days are drawing to a close.
When does a lull become a slump? And when does a slump become indicative of a player's maximum output? Alex Ferguson knows better than most with 2,000 matches in his managerial career behind him. Wayne Rooney has played somewhere in the region of 400 matches in his career to date, since making his debut eight years ago for Everton. That roughly translates to 50 matches a season. Align those numbers to the irrefutable fact that some world class players hit their peak earlier than others. Sebastian Diesler, Michael Owen and Adriano were infinitely more effective in the early sectors of their careers in comparison to their latter, or current, days.
Others, like Rivaldo, Luis Figo or Zinedine Zidane, gradually build a reputation and excel in their later years. The latter are generally more fondly remembered and indeed held in higher esteem. But it would be churlish to suggest that the former category are 'burn-outs'; instead, they merely enjoyed their boom years earlier in their careers.
Rooney has been world class, or thereabouts, since he arrived at Manchester United. He would be a unique physical specimen if he remained on top of the football pile until the age of 29 or 30. And with his louche off the field lifestyle, not to mention his propensity to suffer aggravations and niggles, it seems unlikely.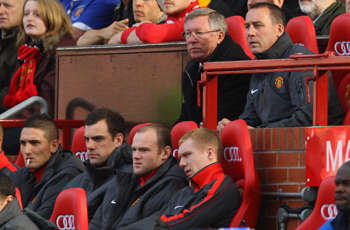 Ferguson| Wins the power battles at Old Trafford
Arsene Wenger's only mistake in handling the transfers of Patrick Vieira and Thierry Henry was failing to sell them a year earlier. It is common knowledge that the Gunners manager turned down numerous offers for the pair and pleaded with them to stay for one more year. Those extra seasons precipitated a gradual decline and it would be no exaggeration to say that a good £5m diminished from each of their respective asking prices. Whereas in the case of Emmanuel Adebayor, Wenger was decisive and removed a disruptive striker for an astronomical fee. And the Togolese has hardly been setting the world alight at Manchester City.
Wayne Rooney's transfer value will be at an all-time high next summer even if his performance levels might not be. United have turned out the likes of Roy Keane, David Beckham and Jaap Stam in the recent past and barely knocked a chink from the armoury. Rooney demanded to know the club's transfer policy before committing to a long term deal, suggesting that the playing side of things needed renewed investment. Team-mates could infer that statement as incendiary, an indictment of their abilities. That in turn, could cause a rift behind the scenes. It is risky to keep him at this stage even if he is persuaded to stay on.
Rooney said a lack of world class players at the club has preceded his decision. At this moment in time he is not one. Sir Alex Ferguson should push him before he jumps.