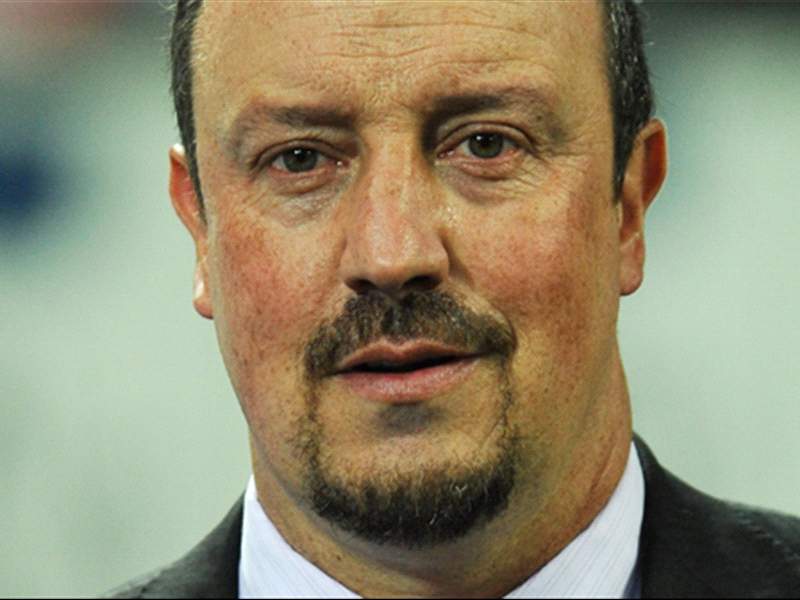 Inter Milan
boss
Rafa Benitez
has defended his stint as
Liverpool
manager.
The former Reds Boss guided the club to seventh in the Premiership last season, which is perceived by many fans as a disappointing finish, missing out on a valuable Champions League place that led to him leaving in the summer.
But Liverpool's struggles have continued under new manager Roy Hodgson. A shocking exit to Northampton on penalties in the Carling Cup was compounded further this week by a disappointing draw to FC Utrecht in the Europa League and a 2-1 defeat at home to Blackpool on Sunday, which leaves the club in the relegation zone.
Benitez, who the led the Reds to Champions League glory in 2005 told Irish newspaper
Sunday Independent
:
"I was very clear that when I left we had a better squad than we had in the past, and a better team.
"We knew we had to bring in better players.
"We left a good team, a very good team. A lot of people are talking about the legacy but the legacy is fantastic.
"When I left the club, [Javier]Mascherano, [Yossi] Benayoun and [Albert] Riera were there, along with Carra [Jamie Carragher], [Steven] Gerrard, [Jay] Spearing, [Stephen] Darby, [Emiliano] Insua, [Diego]Cavalieri and [Jonjo] Shelvey.
"They cannot talk about legacy when [Christian] Purslow [managing director] and Hodgson signed seven players. They have already changed the squad."
The Spaniard admits though, that he did make mistakes while he was in charge of the club, but has hinted that it was due to non-related football matters, which took its toll on him.
"It was a long time, it wasn't just one thing.
"The feeling was that something was wrong, we couldn't do what we wanted to do.
"We were preparing the signings and the sales but we could see that we have some targets and we didn't do it."
Our

provides the best breaking news online and our

football fan community is unmatched worldwide. Never miss a thing again!