By
Andy Brassell
It is a fair bet to say
Roy Hodgson
wouldn't have seen himself being here, on the verge of taking over at Liverpool, a year ago. The 62-year-old may have thought his chance to manage a true giant of the game had come and gone way back in 1999, when he departed the San Siro and
Inter
for a second time after a short spell as caretaker.
Hodgson was still recovering from his unceremonious sacking by Blackburn just before Christmas the previous year, and it would be nine years after leaving Ewood Park that Fulham owner Mohamed Al-Fayed gave him another crack at the Premier League.
Hodgson's imminent appointment already appears to have split supporter opinion on Merseyside. Some welcome his stability and experience, whereas others feel his arrival is a step back from Rafael Benitez, even given the Spaniard's travails in his last year at the club.
What is clear is that the new man has plenty to do to ensure Liverpool's Premier League season doesn't simply follow on from last campaign's write-off.
Goal.com UK
looks at what should be on his list.....
1. Resolve the Steven Gerrard and Fernando Torres sagas
Gerrard may have been implicated in England's disappointing World Cup, but outside the straitjacket of the national team, there is little doubt that the club captain has plenty to offer as leader and midfield general. Real Madrid are interested and have attempted - in vain - to get Gerrard to publicly express a desire to move to the Bernabeu.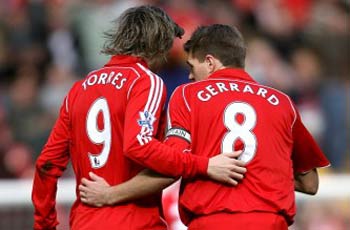 The mooted fee, with Jose Mourinho and company unwilling to spend much more than £20m, would not cover an adequate replacement so surely Hodgson's best bet is to get the skipper onside, making him central to his plans and using his knowledge of the club to help plan the future on the field.
The case of Torres is entirely different. The 26-year-old has been hugely influential in his three seasons at the club, scoring prolifically and bonding with the supporters as one who truly understands the special nature of the club and its relationship with it support.
His footballing profile is, however, a total dichotomy. On one hand, his power and pace make him a perfect fit for the Premier League. On the other, it attracts regular injuries which have hit Liverpool at inopportune moments. People talk about an over-reliance on Torres, but how could it be any other way with a player of this calibre?
As a player who could fetch upwards of £50m in the transfer market, the temptation must be to sell before his physical condition permanently diminishes. The fee would contribute heartily to Hodgson's rebuilding. Either way, the futures of Anfield's two stars are far too important to be left to drag on - a decision must be made one way or another.
2. Raise funds - sell Mascherano to the highest bidder
Javier Mascherano has made himself an Anfield favourite in the three-and-a-half years since his arrival from West Ham, where he was criminally (and bafflingly) undervalued.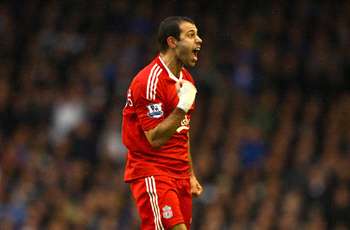 His tigerish play and positional know-how is important and he is clearly one of the world's premier defensive midfielders.
He is, however, not irreplaceable. The loss of Gerrard or Torres would force Liverpool to rethink the entire way they play, and one would need to know where the goals would come from.
Not so with Mascherano. There is cover in the midfield, where Lucas or even the young Damien Plessis could do a job in the short-term, until a replacement is recruited.
There is interest in the Argentinian, with long-standing suitors Barcelona being joined by Benitez's new club Inter.
The landscape is set fair for a bidding war for the 26-year-old. Liverpool should be able to get more than £20m for him, and they should take it.
3. Sort out the youth system
There is little doubt that young players are being produced at Anfield, but when are they going to be brought through? Benitez's commitment to making the most of the youth system was highlighted in his final year at the club, when he gained more control over the academy and oversaw a major overhaul of the coaching staff.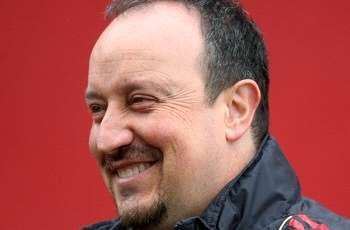 This was overdue. Envious eyes were cast at the likes of Arsenal and their ability to bring products through into the first team.
The potential exists at Anfield, as we saw last season (mainly in times of injury crisis) through the emergence of Martin Kelly and Dani Pacheco. But the departure of Benitez leaves the academy in a state of limbo.
Hodgson must quickly assess the state of the youth system and how he wants to run it. This is more crucial than ever now.
With limited transfer funds expected to be available, the new boss will be relying on youngsters coming through and making significant first-team contributions.
He will also have to get to the bottom of why promising talent such as Krisztian Nemeth have been shunted on loan from club to club and had little opportunity to make an impact.
4. Strengthen on a budget
As much as the youth system will be key, the right signings will be even more so. Reports suggest the protracted nature of Hodgson's negotiations with his soon-to-be employers have centred around his desire to get a concrete figure of what he will be able to spend.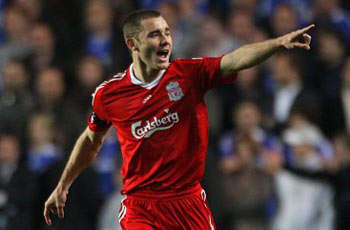 A new left-back will be a priority (especially with the departure of Fabio Aurelio), at least one quality striker would be good, and a midfield player needs to appear from somewhere who can bring the ball forward from in front of the defence and accurately distribute.
It is clear some wheeler-dealing will be required of Hodgson (as discussed already), and Liverpool fans will hope he can use his encyclopedic knowledge of the European game - and his contacts within it - to scour the continent for some bargains.
Already whispers of Hodgson padding out the squad with cheap (and critics suggest sub-standard) Scandinavian imports have surfaced but that neglects one major factor. He has the Liverpool name to attract a higher quality of freebie this time, which he has never had before. He needs to use that name.
5. Act as a bridge between the fans and the owners
This may seem a lost cause, seeing as the last time Liverpool fans had any meaningful communication with co-owners Tom Hicks and George Gillett was when a small group set a US flag on fire outside the Shankly Gates.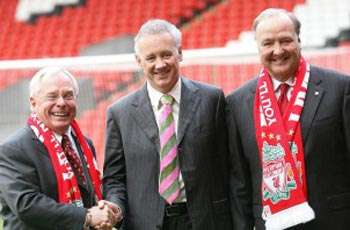 The uncomfortable fact remains that Hicks and Gillett appear set to stay at Anfield for a while yet given their ludicrously-optimistic valuation of a club they have burdened with debt since they arrived in February 2007.
Benitez gained support for his opposition to his American paymasters, but it didn't make the club more stable. The Spaniard has never been tactful in his relations with the board in his previous roles, and fell out with sporting director Jesus Pitarch at Valencia over signings.
Hodgson is a far more diplomatic character. He remains on excellent terms with many directors from his old clubs, including Inter owner Massimo Moratti, and his more conciliatory nature could see an outbreak of peace at Anfield.
At the same time he will gain respect from the faithful, as he has everywhere he has been, for his polite, open and honest comments on goings-on at the club.
The new man cannot right all the wrongs of the unpopular owners at a stroke, but he is no antagonist, and his approachable nature could at least open the lines of communication again after a fraught period in the club's history.