Barcelona
star
Lionel Messi
has overtaken
David Beckham
as the highest earner in world football.
The 22-year-old Argentine forward, who scored a second successive La Liga hat-trick in Barcelona's 4-2 win over Real Zaragoza on Sunday, has ended Beckham's two-year reign as the world's best-paid footballer, according to
France Football.
Messi pockets an estimated £29.6 million annually, closely followed by Beckham at £27.3m, while Real Madrid hotshot Cristiano Ronaldo sits in third place with his estimated earnings having hit the £27m mark.
A £3.6 million bonus earned by Messi for winning the treble last season with Barca took him ahead of the England star, according to the rich list.
Messi was also ranked as the fourth highest-earning sportsperson in the world, behind golfers Tiger Woods and Phil Mickelson, and basketball star LeBron James.
Carlos Tevez takes the title of highest earner in English football, coming in seventh place overall at £13.8m.
Jose Mourinho, whose Inter team last week knocked his former club Chelsea out of Europe, saw his stock rise further as he topped the list of football's highest-earning managers.
The Portuguese manager and self-proclaimed 'Special One' earns £11.7m a year, with Manchester City boss Roberto Mancini in second place making £10.8m. Former Chelsea manager Luiz Felipe Scolari, now coaching at little-known bg spenders Bunyodkor in Uzbekistan, comes in third at £8.5m.
Ominously, no Englishman made it into the top 10 highest-paid managers in the world.
Fabio Capello edges past Guus Hiddink into fifth, the pair being the only two national team coaches on the top 10 horizon.
The France Football 'rich list'
(combines salaries, bonuses and off-field earnings):
PLAYERS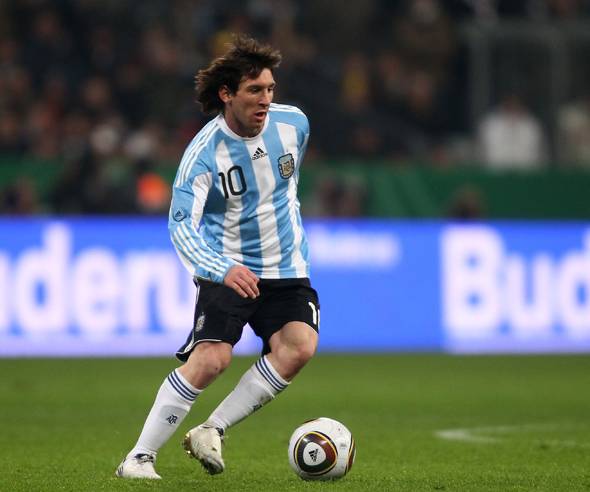 1. Lionel Messi (Barcelona) £29.6m
2. David Beckham (LA Galaxy/Milan) £27.3m
3. Cristiano Ronaldo (Real Madrid) £27m
4. Kaka (Real Madrid) £16.9m
5. Thierry Henry (Barcelona) £16.1m
6. Ronaldinho (AC Milan) £15.5m
7. Carlos Tevez (Manchester City) £13.8m
8. Zlatan Ibrahimovic (Barcelona) £13m
9. Frank Lampard (Chelsea) £12.8m
10. Samuel Eto'o (Inter Milan) £12.4m


MANAGERS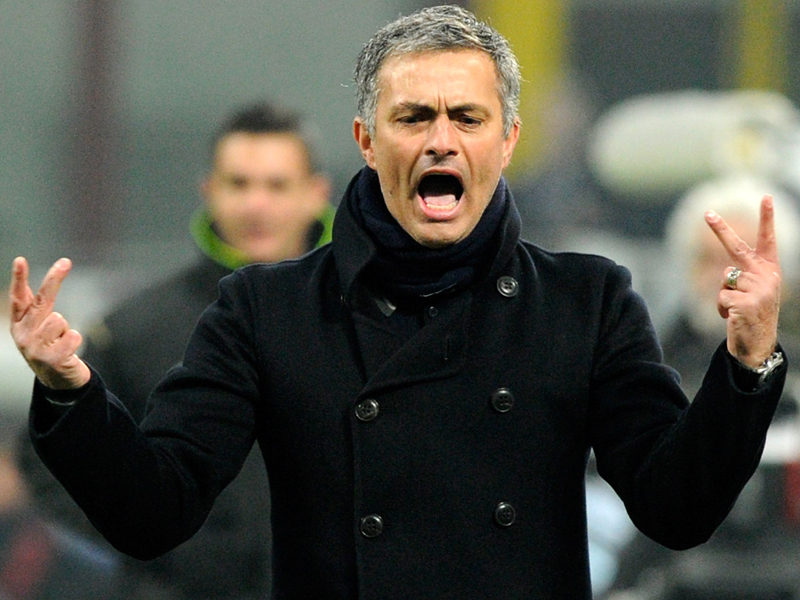 1. Jose Mourinho (Inter) £11.7m
2. Roberto Mancini (Manchester City) £10.8m
3. Luiz Felipe Scolari (FC Bunyodkor) £8.5m
4. Juergen Klinsmann (ex-Bayern Munich) £8.1m
5. Fabio Capello (England) £7.5m
6. Guus Hiddink (Russia) £7.1m
7. Sir Alex Ferguson (Manchester United) £6.5m
8. Pep Guardiola (Barcelona) £5.8m
9. Arsene Wenger (Arsenal) £5.7m
10. Louis Vaan Gaal (Bayern Munich) £5.4m
Become a fan of Goal.com UK's Facebook fan page for all the latest news and insight into everything related to the beautiful game!