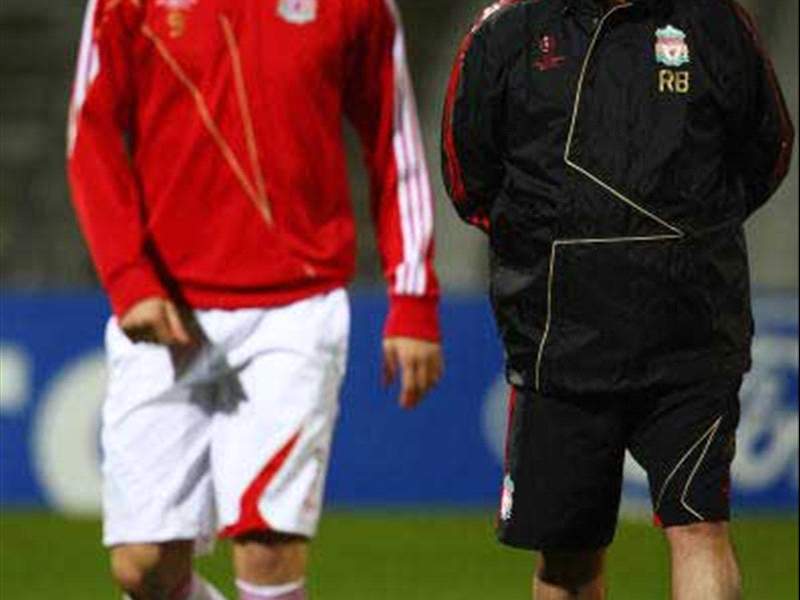 Liverpool
manager
Rafa Benitez
has affirmed his belief that striker
Fernando Torres
can be successful with the Reds.
As the Merseysiders' season stumbles along, many have speculated that Torres may consider leaving the club if the chances of winning silverware decrease.
There is also a real fear that the Reds won't qualify for next season's Champions League.
But Benitez insists that the player is happy and as determined as ever to help turn things round at Anfield.
"Of course Fernando wants to win things, just as we all do, but I am sure he can fulfil his ambitions here," Benitez told his club's official website.
"He wants to be in the Champions League next season and I can guarantee he will, because I know we will finish in the top four.
"I am talking with Fernando and Stevie [Steven Gerrard] all the time and they know my idea for keeping this club going in the right direction.
"I have spoken at length with both players in the past week or two. We discussed how things are going and what we want to achieve this season, and both were very supportive and very positive.

"It was clear they share my determination to put this bad spell behind us and emerge as competitive as in previous seasons."
Torres is set to make his 100th Liverpool appearance against Wigan Athletic tonight. He has scored 60 goals for the Reds since joining from Atletico Madrid in 2007.

"I think he was an amazing signing for the club," the manager added.

"The first year was fantastic. The second year he had some injuries, but still did well. This year, hopefully, he will give us the same as in the first year now that he is back from injury.
"We have to manage him properly and it depends on the fitness of the player. After each game we have to talk with him and see if he can play one or two games in a week.
"I was talking with him and he was OK, but we have to talk before the game (against Wigan) and see how he feels."
Zack Wilson, Goal.com UK