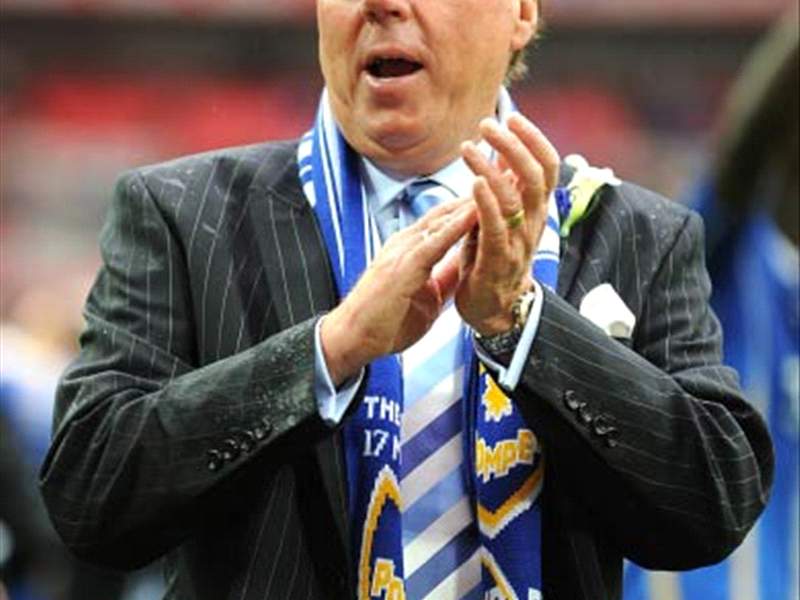 Tottenham Hotspur
manager
Harry Redknapp
has reacted to the rumours linking the north London outfit with a bid for Hamilton Academical midfielder James McCarthy, a player who has reportedly undergone medicals at both
Wigan Athletic
and
Wolverhampton Wanderers
in the last 24 hours, by denying any interest in the player.
"No. There's nothing in that at all. That's just paper talk," he asserted, speaking to
Sky Sports News
.
Another player linked with the Lilywhites in recent days has been Real Madrid striker Alvaro Negredo, but Redknapp was unequivocal concerning the Spaniard as well.
"No. I know nothing about that either," he affirmed.
As for how many players he would be adding this summer, Redknapp maintained that Spurs would only be doing business if a player could improve upon the talent that is already at the club.
"[We'll add] one or two probably. We're just looking," he explained.
"If we can find players who can improve the team we'll do something. If not, we'll stay with what we've got. We've got a good squad and we'll see where we go."
"It has gone a bit crazy at the moment. We haven't got money to waste."
Tottenham are well into the swing of pre-season now, and have travelled to Redknapp's old club Bournemouth for a friendly this evening. The manager was clear about the aims for the fixture tonight, adding, "Fitness and a bit of sharpness. We've got a big week coming up. We play Peterborough [United] midweek in Peterborough, and then we play Barcelona next Friday night at Wembley, then we play Celtic on Sunday. So two great games to look forward to.
"We've been down in Exeter training. We've been working hard. The weather's been poor unfortunately but the lads have worked hard."
As for his return to Dean Court to face his old club, Redknapp was pleased to offer the club some financial assistance through some tough times for the South Coast club.
"I love coming down here, it's a great little club. It's a club that is always close to my heart, so every year I tend to bring a team down here for a game for them," he explained.
"It should be a full house tonight. It should be a good evening. They've had their problems so if we can get a good crowd here tonight it should be a big help to them.
"They've just got new owners come in, which is great for them. This town needs a football club, so anything we can do to help we will."

Zack Wilson, Goal.com