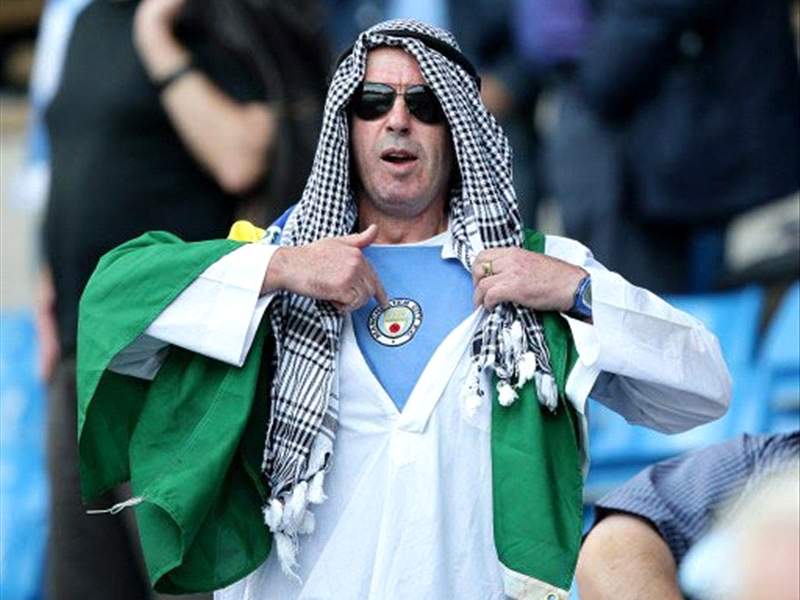 In a
Goal.com Exclusive
today, David Pullen, brand and marketing director at Manchester City, raised the topic of expansion into the Arabic market.
The Citizens are currently bankrolled by Sheikh Mansour of Abu Dhabi, and with this local connection in hand, becoming popular in the region is on the agenda.
Pullen told us, "The owners are working hard to increase our world-wide fan base by bringing in some world class players.
"We have a strategic plan and we want to target certain markets, first in Arabic and English and by the end of the year, in three or four other languages."
With this in mind, we spoke to
Goal.com Arabic's
editor,
Mohammed Awaad
, about possible issues arising.
First of all Mohammed explained the facts on the ground at present. Are City already popular, and what of the Sheikh's role?
"With regards to Man City, there are two main opinions here," he said today.
"The first one has it that it is better to invest in the development of the Arab world than to make such a risky investment as to put money into a football club in England.
"But the other opinion says that the owner is free to use his money as he wishes. I would estimate that only 30% hold this view, and 70% have the first one.
"Until now City have not been especially popular, but I think with Carlos Tevez and other big signings they may gain some fans specifically from the Gulf area. And prior to the Sheikh's arrival, nobody here cared about Man City at all, so there's a bit of progress on that front."
One way to promote local interest in a foreign club is to sign a local player, as City's previous moneyman, Thaksin Shinawatra, did by orchestrating the arrival of two Thais to Eastlands.
But according to Awaad, unless ethnicity is backed up by talent, such gestures are doomed to failure.
"It depends entirely on the player in question," he notes.
"If it's Mohammed Zidan or Maroaune Chamakh it would be considered great by Arabs.
"But if he brought in some unknowns from the UAE, it would be thought a mad action."
City, then, have some work still to do if they are to win over fans in what is increasingly an important market in the global game.
Ewan Macdonald, Goal.com