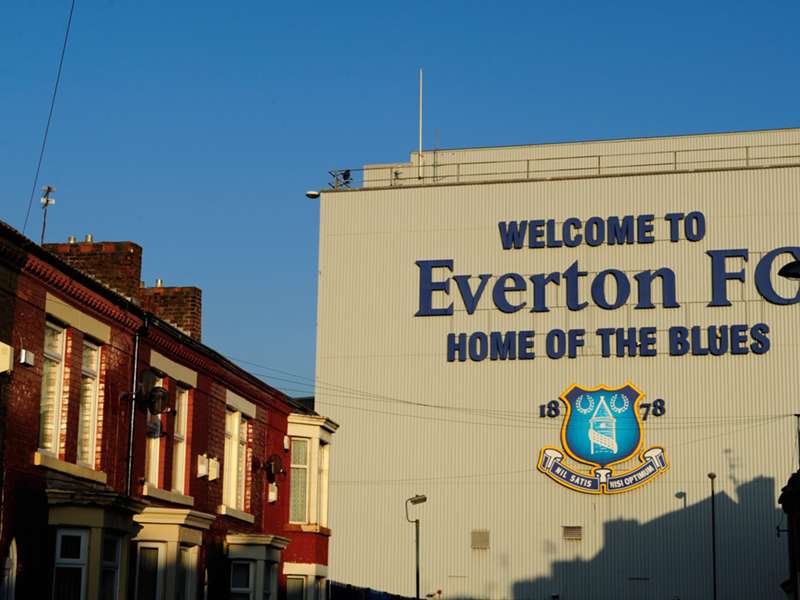 Roberto Martinez
and
Phil Jagielka
have backed
Everton
's decision to leave Goodison Park for a new stadium, insisting it's vital for the club's future.
The Merseyside outfit announced on Monday
their intention the build a new 50,000-seater stadium on the Walton Hall Park site
, located one mile away from their current home.
Everton have already received support from the Liverpool council whilst Liverpool Mutual Homes - a partner in the proposed move - plan to build houses as part of the regeneration scheme of the area.
"There's real excitement. Our fans know that we cannot stand still and always need to help ourselves to look for the highest competitive level we can achieve," Martinez told reporters.
"Deep down it will be securing the future of our football club. It's really exciting but really early stages. We want to do it right. We're going to involve the community, the city and our fans.
"Everyone knows that this is not just the new possibility of a new stadium, but also a new regeneration project that will be phenomenal for the city [and] create many new jobs."
Everton have failed with proposed stadium moves in the past, after facing opposition from supporters, and captain Jagielka, while excited by the prospect, admits there is still much work to be done on the project.
"When I first arrived there was the potential to move to Kirkby, but that never materialised as the fans were not too keen," he added.
"But, as the manager says, for us to move forward as a club there is going to come a time, unfortunately, where we will have to leave Goodison.
"We have had some fantastic memories [at Goodison] and it's brilliant to come out and play here, but I think there will come a time when we do need to move.
"I'm sure once we do have a new stadium, whether it will be in the foreseeable future or not, it will be fantastic for the club and push us to another level. I hope to be around to play in the new stadium."