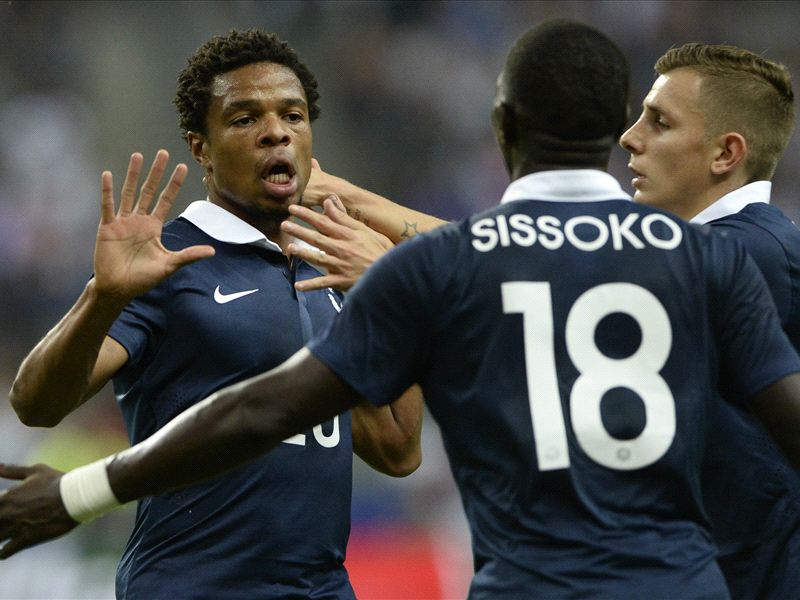 Loic Remy has warned new Chelsea team-mates Diego Costa and Didier Drogba that he intends to become the first choice striker at Stamford Bridge.

Remy, who moved to the west London club from QPR at the end of August, came off the bench in Thursday night's clash between France and Spain and bagged the winning goal in a 1-0 win for les Bleus.

The 27-year-old says he jumped at the chance to join Chelsea, but will not be happy just to sit on the bench and is determined to work hard and earn a spot in Jose Mourinho's starting XI.

"They are one of the best clubs in the world," Remy is quoted as saying in the Mirror.

"I know I won't start out as first-choice striker at Chelsea, but nothing is set in stone. I have my aims.

"I didn't sign for them in order to sit on the bench. I will try to improve as much as I can alongside their great players, and the rest will happen naturally."

He added: "When the chance comes up to join a club like Chelsea you can't say no.

"The deal was done late in the evening. I was ­prepared to stay at QPR, but I didn't hesitate for a second when Chelsea came along."

Costa and Remy faced off at the Stade de France earlier this week, with the former Marseille forward making a decisive impact while his new team-mate was subbed off, though the Brazilian-born forward neglected to applaud the Frenchman's exploits afterwards.

"I didn't get any congratulations from Diego Costa after the Spain game," added Remy.

"Their players were angry, and went straight back to their dressing-room. I didn't get a congratulatory text from Jose Mourinho either!"