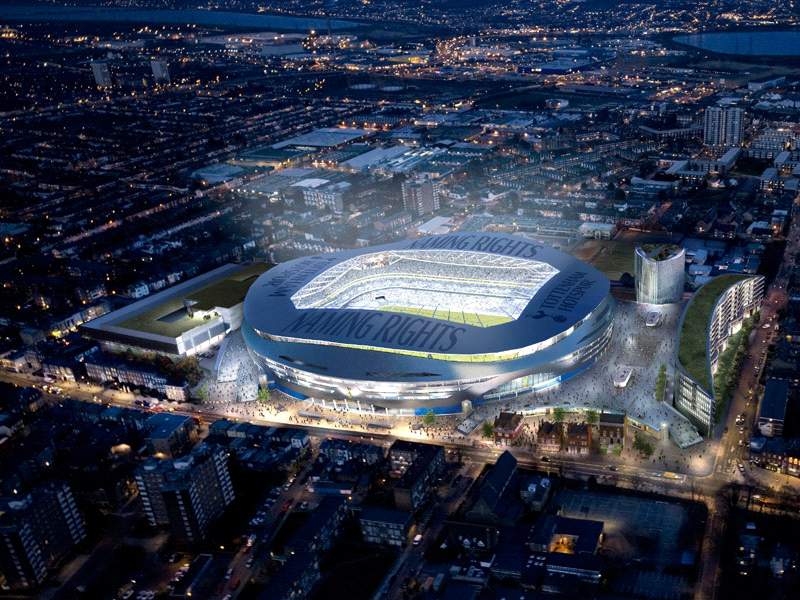 Tottenham
have announced that they hope to be able to move into a new 58,000-seater stadium by the middle of 2017.
Construction is expected to begin on the 'Northumberland Development Project', located next to the club's current home at White Hart Lane, later this year.
And chairman Daniel Levy believes it is "feasible" to expect the stadium to be opened in time for the start of the 2017-18 season.
"We have fantastic, strong support," Levy told the club's official website. "Our current 36,000-seater stadium sells out and the waiting list for season ticket holders is currently in excess of 47,000.
"We have the smallest capacity stadium of any club in the top 20 clubs in Europe, let alone the current top four Premier League clubs.
"We cannot stress strongly enough how critical the new stadium is over the long term to these raised expectations."