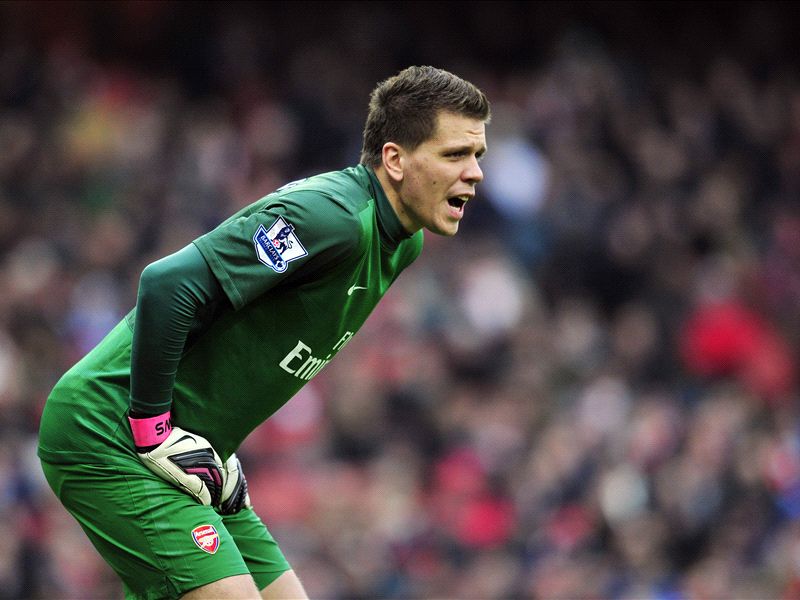 Arsenal
goalkeeper
Wojciech Szczesny
believes
England
are contenders for the World Cup after the Three Lions beat Poland to book their place in Brazil.
The Poland No.1 made a string of impressive saves at Wembley on Tuesday night but could not prevent Roy Hodgson's men claiming first place in Group H, courtesy of goals from Wayne Rooney and Steven Gerrard.
After the game Szczesny admitted he was impressed by the English performance, and believes they will be genuine contenders in Brazil.
"They can go all the way," he told reporters. "I thought offensively England were fantastic.
"England are also solid in defence now, so if they keep going like that and can improve a bit more, then surely they will have a chance at the World Cup.
"If they can go to Brazil with the same attitude which beat us, then they will be one of the favourites, and I think they believe they are. I hope they can do very well."
"They created a lot of chances, which was probably good for me as it meant I could make a couple of good saves, but I am obviously very disappointed about the result."
Szczesny went on to admit that with the absence of his Poland at the World Cup finals, his allegiance lies with his country of residence.
"Obviously if I was there I would be hoping Poland could win it, but I will be hoping that England can now go all the way and win it," he continued.
"There are no realistic targets when you go to the World Cup, you just want to win and make your dream come true."