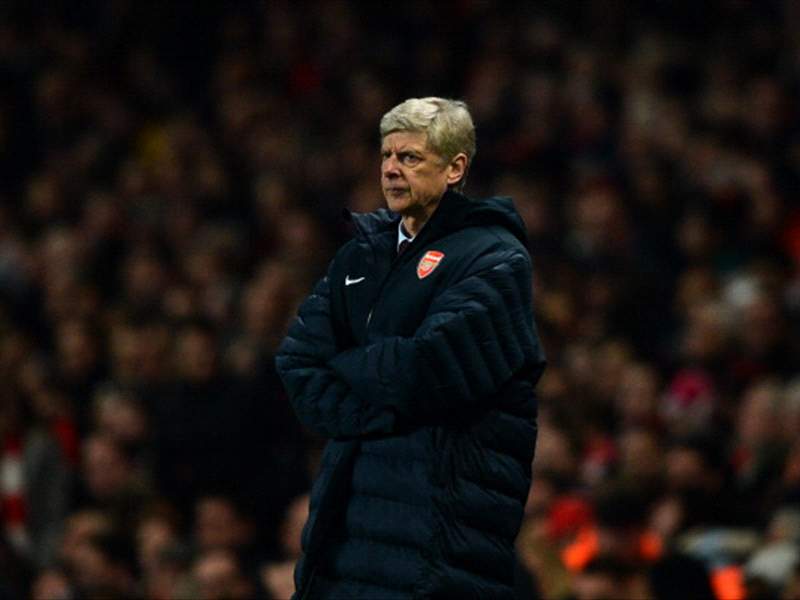 Arsene Wenger
has claimed that
Arsenal
remain in the race for third place after their victory over
Aston Villa
brought them to within two points of
Chelsea
.
The Gunners currently lie in fifth and are chasing a top-four spot and Champions League qualification but Wenger believes they have a chance of overtaking the Blues as well as Tottenham.
"I'm not sure the other places are not reachable," Wenger told the club's official website. "Chelsea are only two points ahead. I'm not sure it will only be a fight with Tottenham. It could be a tight fight until the end.
"We are ready for that. We are ready to fight for the football we love to play. You could see that against Aston Villa.
"We continued to play until the last second of the game and we will continue to do that until the end of the season. Recently in the Premier League we have not conceded too many.
"But I think we have to improve a little bit the number of goals we are scoring because in recent games we created a lot of chances but didn't take advantage."
Wenger did admit that the confidence of his side remains fragile after they suffered defeats against Blackburn and Bayern Munich in the FA Cup and Champions League respectively before seeing off Villa.
"Right now, confidence is our best friend and a lack of confidence is our worst enemy," Wenger conceded. "Both of them are very fragile.
"We were nervous [against Villa] because we had absolutely to win. We had hit the wall twice in one week.
"When you drive in a car and you have an accident at 100 miles an hour. You say 'OK, we go again.'
"If you hit it again three days later. You will then drive a little bit more cautiously. That's exactly how it was."