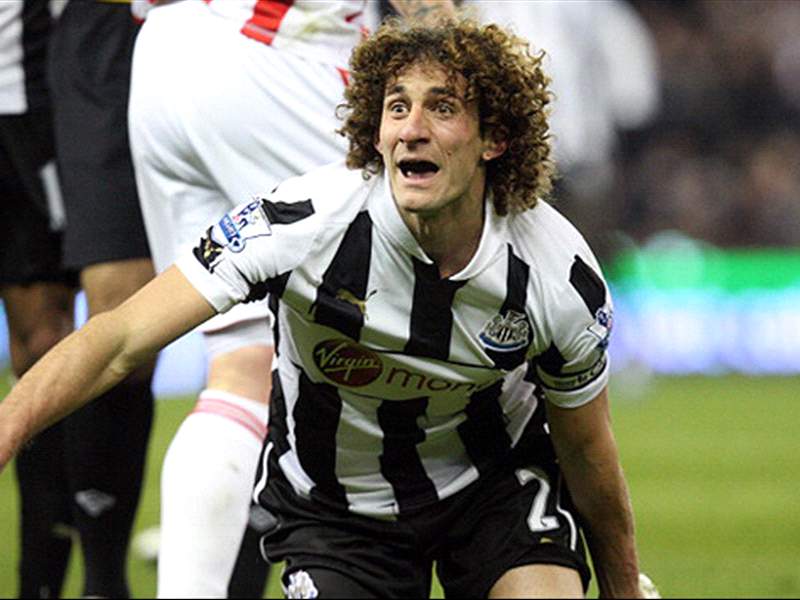 Newcastle
defender
Fabricio Coloccini
has claimed that he "needed" a move to San Lorenzo in an open letter to the Argentine club's fans.
The Magpies' captain was seeking a move to his former club this month due to a series of personal problems, but Alan Pardew claimed on Friday that the 30-year-old will remain on Tyneside until the end of the season.
The letter read: "To my San Lorencista family
"I write these lines from a long way away where I am missing my country, my family and my close ones. And with sadness of knowing that after a series of meetings held here in Newcastle that my return to Argentina has been momentarily suspended.
"Unfortunately, life does not always end up like you wanted it or needed it to, many times is it influenced by third parties and the rigidities of contracts that are stronger than the will of one's own desires.
"However, I am convinced that this moment of disappointment need not be an obstacle for me to declare my profound gratitude to each and every one of you for the affection and the support that you all have provided me during these past few months, in every way imaginable.
"Furthermore, I wish to acknowledge the patience and the respect of the media and the serious manner in which they conducted everything during this time for me and my family.
"I am sure that they have understood the personal situation that I have been going through and can comprehend that the silence maintained for both me and my representative, Marcelo Lombilla, during this time, has not been capricious but due to the need to keep private certain matters.
"Lastly, I wish to thank the authorities at San Lorenzo del Almagro and especially show my gratitude to the president, Dr Matias Lammens and vice president, Mr Marcelo Tinelli, for all the affection, support and understanding they have afforded me and who from the first moment, without any reservations or conditions, were interested in my personal and family situation and who put themselves at my disposal.
"Essentially, I want to thank the enormous effort made by them, from every point of view, to remove whatever difficulties I may have come in touch with.
"In these times, in which the leadership of the Argentine football appears less challenged by various reasons, it is with deep pride - as part of the San Lorenzo family- I wish to acknowledge to Matias Lammens and Marcelo Tinelli on their personal qualities, for their professional qualities and for their excellent management, their the honest work, their seriousness and commitment in placing the human being over and above other interests, all of which is a heading from the chosen path for our club; and that in the distance, certainly, I am filled with satisfaction.
"Sincerely thank you for both affection,
"Fabricio Coloccini."