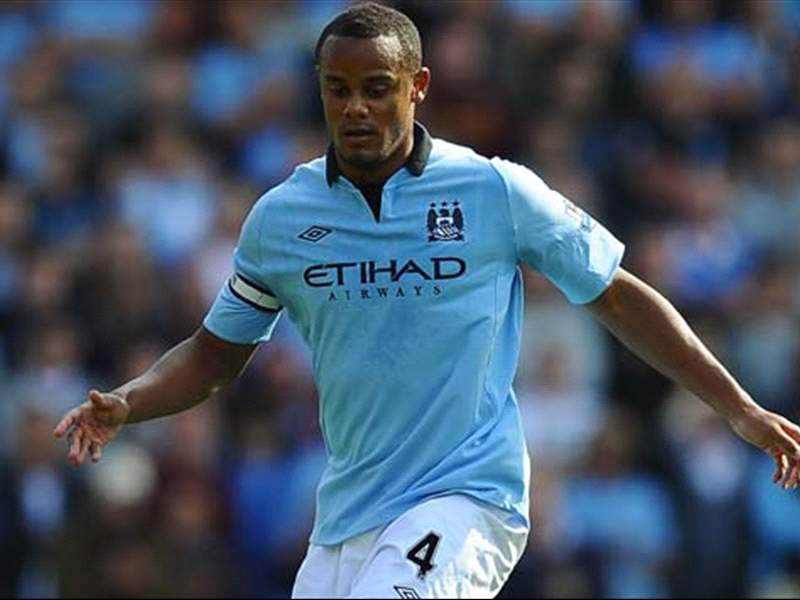 Manchester City
captain
Vincent Kompany
has refused to throw in the towel on the club's title chances this season, insisting that there is plenty left to play for.
During the busy festive period, Roberto Mancini's side slipped seven points behind their title rivals Manchester United but Kompany believes that the champions have more than enough confidence within the camp to retain their crown.
"What I would say is that a couple of years ago, had we fallen seven points behind, we would all have said to ourselves that it would be very difficult," Kompany told the
Daily Mirror
.
"But now we've done it, nobody panics. Everything is still possible. We have proved what we can do and everybody is very calm.
"That's the advantage you get when you win it once. You have that inner confidence.
"We've set our standards high and worked hard for a long time to bring ourselves into this position. We're not going to let it slip now.
"When you've won the title, you aim for another one. That's not just the ambition for 2013, but for the future of the club.
"You have to consider that all the other big teams are on a hot streak as well," said the City captain.
"The pressure is on everyone because if you lose even a single point you might have two or three teams catching you up or going away from you.
"The reason we're not closer to United is not that we've been playing badly. We've only lost two games, which is not a bad record at this stage of the season.
"But United are doing extremely well and, if they continue to play like they have been doing, it will be difficult.
"But we're perfectly capable of having a long, long winning streak that will bring us very close. So it's a good challenge."
The side will now be without key midfielder Yaya Toure and his brother Kolo for up to six weeks now as both players have left for Africa Cup of Nations duty with the Ivory Coast, leaving Kompany attempting to play down their absences.
He added: "Yaya has played every game and that shows you how important he is for the team.
"But that's something we'll have to deal with. It is like having an injury, it happens. We believe we have enough players to step up and make the difference."