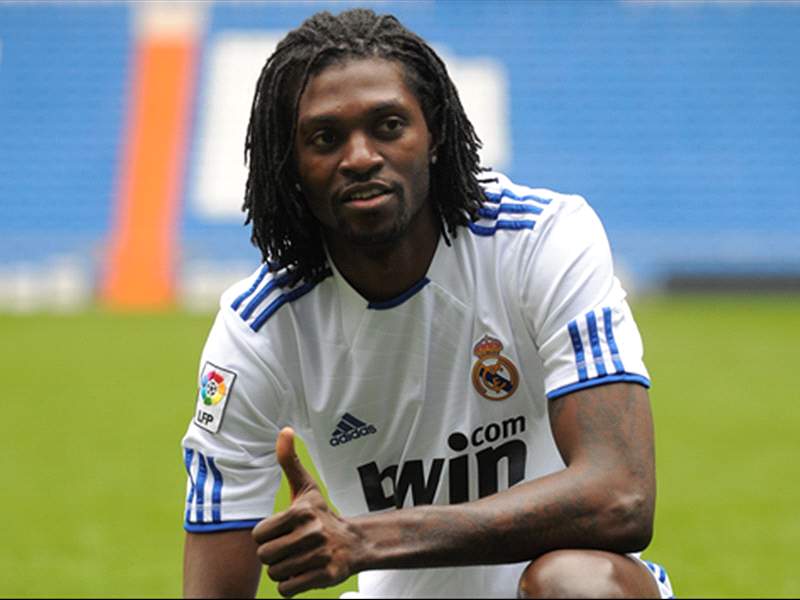 Emmanuel Adebayor has revealed he is "insulted" and feels "disrespected" at the way he has been treated by Manchester City.
The striker was told by email by the club that when he returned to Manchester for pre-season he would be training with the reserve team.
The former Togo international, who was left out of Roberto Mancini's squad who travelled to America for their pre-season tour, has refused to train this week but is set to return on Monday.
He told The Sun: "I don't know what I have done wrong.
"I get an email, out of the blue, on my holidays telling me I wasn't going on the tour and they told me I am not going to train with the first team.
"It's an insult to me to tell me I am now only fit to train with the reserves.
"I will return to training but I feel I've been let down and disrespected."
The 27-year-old fell out of the first-team picture at Eastlands last season and spent the second half of the campaign on loan at Real Madrid.
The striker has previously stated he would be interested in joining the La Liga side again, while Jose Mourinho says a deal is likelier for the City player than Neymar or Sergio Aguero at the moment.
Follow Goal.com on

. Get the latest football news direct... Check out Goal.com's

page; be part of the best football fan community in the world!