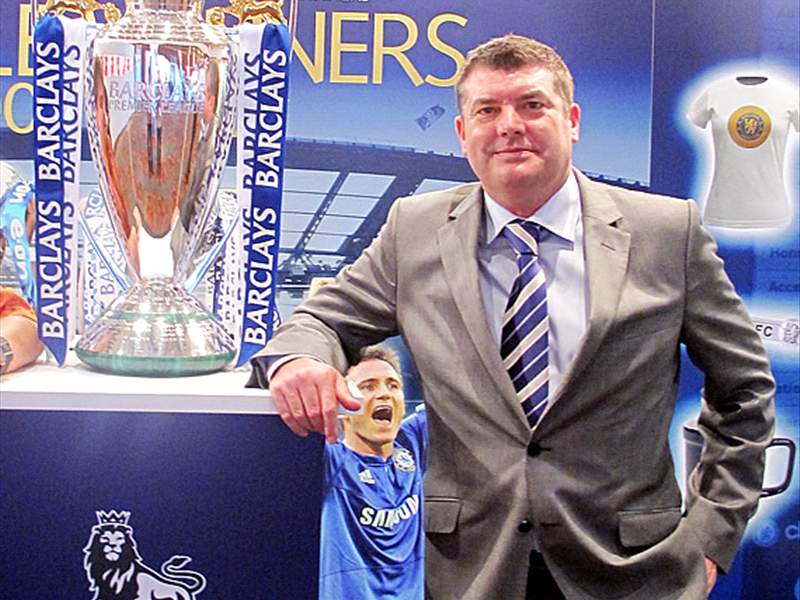 Chelsea chief executive Ron Gourlay has warned the club's potential new manager that he must succeed or face the same fate as Carlo Ancelotti.
The club were criticised for sacking the popular Ancelotti – a manager who had guided them to their first ever Double in 2009-10, his first season at the Stamford Bridge helm - but Gourlay has hit back at the critics.
"Continuity is very ­important, but so is performance and results," Gourlay was quoted as saying in an article in The Mirror.
"Our model may not be one others agree with, but we've taken the ­decisions needed to develop the club – and we've won 10 trophies in the last six years."
While The Mirror claims that club owner Roman Abramovich has paid up to £50 million in compensation during his time at Chelsea, Gourlay says the Blues are confident of hiring a new manager in the coming weeks.
"The process of getting a new coach is going very well.
"I'd expect someone to be in place within the next week, maybe two weeks, but perhaps even earlier."
Meanwhile, with Uefa having introduced new financial fair play rules, Gourlay says the club intend to comply and cut their current running costs.
"Performances on the field help drive a lot of the revenue off the field, so you have to get the balance right.
"Squads may not be as big as in the past and we have to get the youngsters through the academy. But when that happens, it takes a bit of the pressure off."