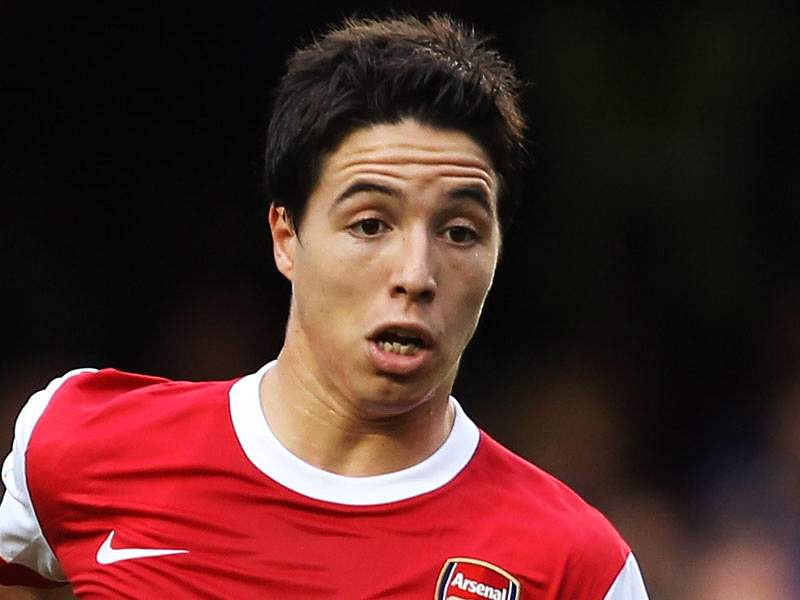 ANALYSIS
By Wayne Veysey //
By casting public doubt over his readiness to sign a new Arsenal contract that was agreed in principle four months ago, Samir Nasri has lit the blue touchpaper for another transfer saga that will dominate the window.
Arsenal fans already fretting over the possibility of losing Cesc Fabregas are now facing up to the reality that their next most creative player is questioning whether the grass is greener elsewhere.
However Nasri's comments while on international duty with France are interpreted, it is clear there are issues to be resolved between player and club.
Many will view the Frenchman's desire to discover whether Manchester United's interest in him is "concrete" as a clear 'come and get me' plea to the Premier League champions.
Yet Goal.com understands that Nasri has no desire to leave Emirates Stadium - for United, Manchester City, Serie A, La Liga or or anywhere else. He is content at the club that brought him to the Premier League from Marseille in 2008 but his reluctance at signing the improved contract offered to him by Arsenal earlier this year is down to hard cash.
It is believed that the club have offered him a five-year £90,000-a-week (€100,000) deal but the player's camp have pressed for him to get pay parity with captain and top earner Fabregas, who is on £110,000-a-week (almost €125,000) after his own contract was renegotiated two years ago.
It is now a game of poker and, just as at the table with millions on the line, sometimes confrontations come down to who blinks first.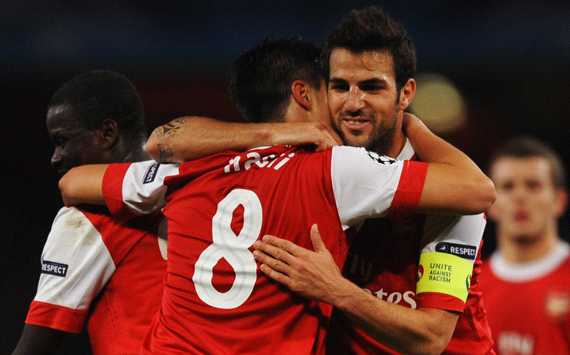 Standard bearer | Nasri wants pay parity with Arsenal captain Cesc Fabregas
Nasri has a strong hand, and knows it. He has come off the back of a season in which he was one of the few players at the club to enhance his reputation even if his pre-February excellence petered out into the mediocrity that suffocated most of the team for the final months of the season.
His contract is said to expire in the summer of 2012 – although this has not been confirmed by the club – and Arsenal will not allow a repeat of the situation which enabled Mathieu Flamini to leave for nothing under the Bosman ruling in 2008.
Yet Arsenal hold some aces of their own. Should Nasri over-play his hand, they can call a halt to negotiations, tout the Frenchman's availability, generate an auction and sell to the highest bidder.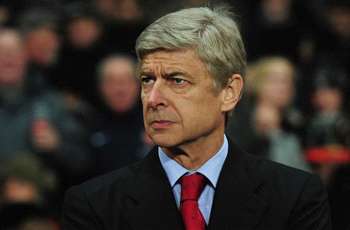 "We are in disagreement over the financial contract on offer, which we haven't settled"
- Wenger on talks with Nasri
The Londoners might not make a profit on the £12m (€13.5m) they spent on the player three years ago but they will be rid of a potentially disruptive influence and Nasri would no longer be in charge of his destiny.
The 23-year-old's future also depends on what happens to Fabregas. Should the Arsenal captain get his dream move to Barcelona before Nasri's contract situation is sorted, then the Frenchman's bargaining position would have been weakened. The contract on the table would make him the highest paid player at the club and Arsenal would have £40m-plus in the bank ready to spend on a replacement.
In the eyes of many Arsenal fans, Nasri has committed treason by fluttering his eyelashes so suggestively at Sir Alex Ferguson's team. "Do I want to go to United? We should see if their interest is real and if it is concrete first," he told TF1's Telefoot.
Nasri is regarded in his homeland as a plain speaker but one school of thought is that he had adopted such a flirtatious stance after Wenger said on French radio last week that the uncertainty over the player's future was purely down to financial demands.
"Are we still in discussions with Nasri? Yes, but we are still in disagreement over the financial contract on offer, which we haven't settled," the Arsenal boss told RTL. "We are trying to extend the deal."
For a club who prefer to keep all transfer and contract negotiations out of the public domain, this was quite a departure from normal practice and hints at a disintegration in the relationship between the two parties.
Sources close to the situation expect Arsenal to offer a marginally improved contract with more performance-related bonuses.
If Nasri does not accept, then the Gooner will be a goner by the end of the window.
Our

provides the best breaking news online and our

football fan community is unmatched worldwide. Never miss a thing again!