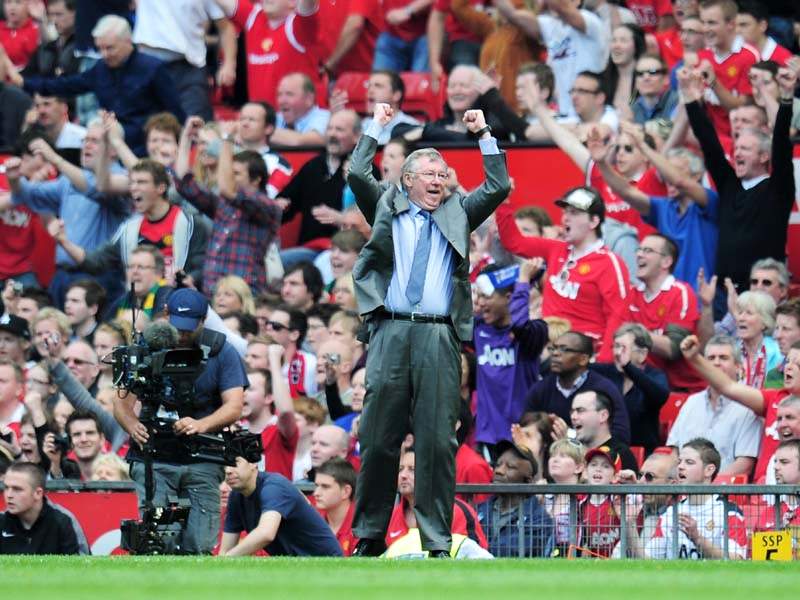 Sir Alex Ferguson
has insisted that the global appeal of
Manchester United
means that the club can compete with
Real Madrid
and
Barcelona
when attracting top players despite the differences in wages paid by the clubs.
The manager also said that players like Javier Hernandez play for United because of terrific work by the extensive scouting network they possess.
"If you go back to when I started, the highest salary at United was about £115,000-a-year," Ferguson told
Sirius XM
.
"When you look at the figures, what the likes of Barcelona and Real Madrid players are getting, I don't know how it's going to stop, when people are demanding success the way they do today.
"You've got a lot of wealthy owners in the game," he continued, "television is pouring a lot of money in, and I just don't know how it's going to stop.
"Myself and David Gill try to be as sensible as we can. Obviously, you have to be in competitive [with wages] but I think we are competitive in modern-day terms and I think we can be pleased with that part."
United have also been praised for bringing in players about who little is known, and turning them into world stars, such as Hernandez, and Ferguson maintains that despite all the work that goes into finding the players, the final decision comes down to him.
"Statistics come into it in some respect," he said. "But you try to analyse all areas of the equation and we do that.
"For instance, you look at a player's age, his position, the length of contract you can get him on, the fee you have to pay for him.
"A lot of things come into it before you actually come to the statistics of what you can actually afford.
"Chicharito was a good bit of work our scouts did, I must say that. A terrific bit of work.
"I sent my chief scout [Jim Lawlor] down to Guadalajara for a month. He analysed the situation, saw him play in many games, saw him play for Mexico and came back with this fantastic report on the boy.
"After that we just had to do the business.
"The final passing block is myself. I'll discuss it with Mick Phelan, my assistant, and Renee Meulensteen, my coach, and we'll go through as much information as we can.
"We'll look at the scouting reports and listen to them, but quite a lot of the time we'll go and watch the players ourselves if we can get the time and it's applicable for us to do that.
"The final judgement is usually good. Well, you hope it is.
"Balance in the team is important. We don't let the team get too old. We make sure there's a stream of younger players coming through.
"Then you get into the players in their mid-20's, who bring a lot of experience to the team.
"If we can keep them for a good length of time, which we normally do, then they bring that experience, so it's all back-up for us.
"But the most important thing, that people don't understand, is that some people can build a football team. We try to build a football club.
"A football club needs a foundation, and that foundation is always with young people."