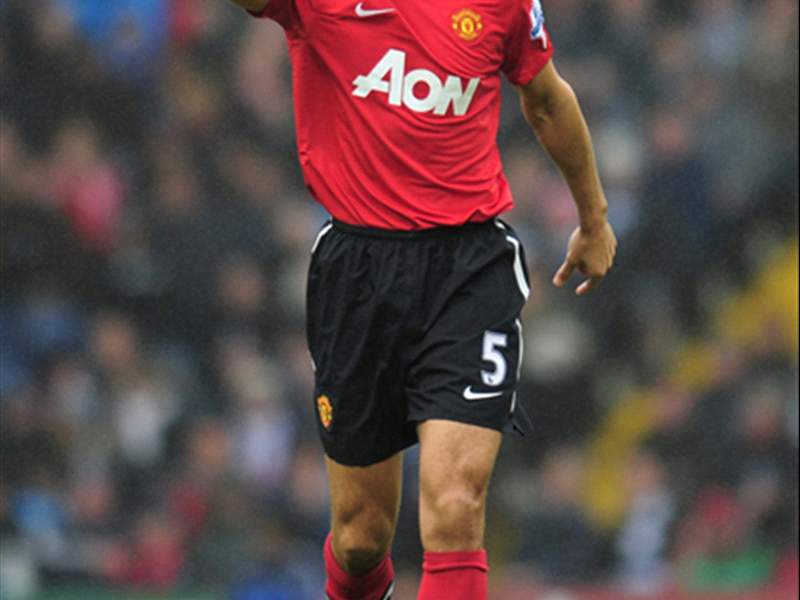 Manchester United
manager
Sir Alex Ferguson
has confirmed that
Rio Ferdinand
could be sidelined for the remainder of the season.
The defender has had trouble with injuries in the past, missing a significant portion of last season before being ruled out of the 2010 World Cup.
And having been stripped of the armband at club level - with Nemanja Vidic taking over - due to infrequent appearances, recent reports point towards England boss Fabio Capello handing the national team captaincy back to John Terry.
"Rio has been out for a few weeks now," Ferguson told reporters.
"We are not looking at this as a short-term situation.
"He has not started training yet. We will be lucky to get him back for some part of the season."
It only adds to club's the defensive problems, as Vidic, Rafael and John O'Shea are all sidelined with injuries.
"We're having a bad spell," said the Scot. "Only a few weeks ago we had every defender fit. We've got the bonus of Wes Brown being able to play centre-back and right-back, and Chris Smalling has been brilliant."
Jonny Evans, however, could be back in time for the Red Devils' clash against Bolton, but the boss maintained that "it's a risk as he's been out so long".
Concerning the availability of some of his other outfield players, Ferguson said: "Fletcher is still suffering from a virus. Anderson is doing well running wise and getting close to a return. Owen Hargreaves trained all week which is good news. Park has been training and may be on the bench on Saturday. Michael Owen is available."
The 69-year-old was also dejected about facing a five-match touchline ban for his comments on referee Martin Atkinson.
He said: "It's disappointing. This is the only industry where you can't tell the truth. But it's in the past. I've not decided about appealing."
But before he begins serving his suspension on Saturday, the Scot will find out which club his team are pitted against in the quarter-finals of the Champions League.
And he insists that his players will not be troubled if they meet Barcelona in the next stage of the European competition.
"We have experience of Barcelona, we knocked them out in semis [in 2008], and we lost to them in the final [in 2009]," he said.
"They rarely change their team, that's a fantastic feat if you think about it. Week in, week out with the same players - Xavi, Iniesta, Messi, Dani Alves - it's fantastic.
"It's difficult, I don't know what they do in their training. In our league we know the games drain you. You need a strong squad. Spain is a different type of football, that may help. The climate is better, whatever it is, they do well at it."