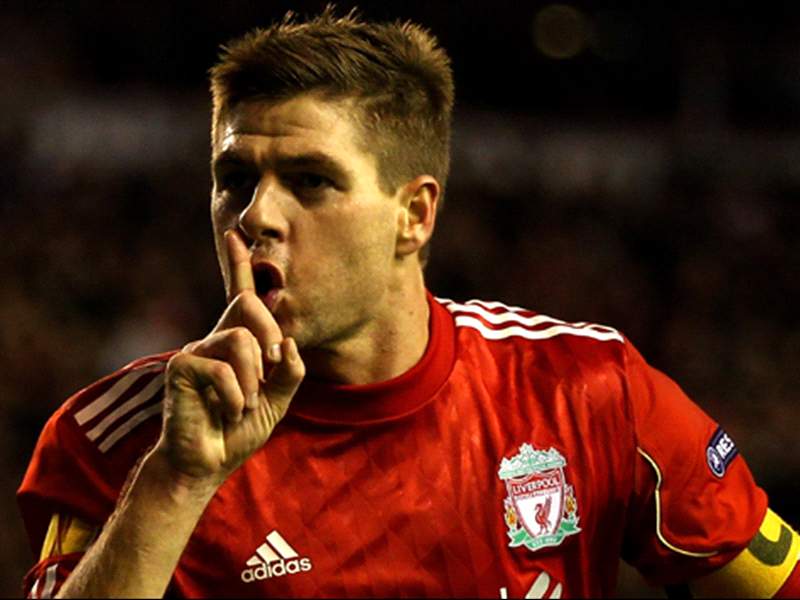 Liverpool
are more popular than
Manchester United
, according to a report published by Sport+Markt and PR Marketing.
The report takes into account the amount of profit generated by merchandise sales.
182 top flight clubs and over 10,000 people from different countries were surveyed and the Reds outshone their opponents, and sit third in the table of the 10 biggest profit-making clubs in Europe, with United only placed in sixth position.
Real Madrid and Barcelona topped the table, which meant the Primera Division became the biggest league generator of revenue having generated €190 million, with the bulk of that coming from the Catalan and Madrid clubs.
Despite the Premier League's worldwide appeal it was second to La Liga, making €168m, although the profit was distributed more equally around the league.
The German Bundesliga was third having generated €130m, with Italy and France making up the rest of the top five leagues in Europe.
"The boom in European football merchandising is ongoing", according to Dr Peter Rohlmann of PR Marketing.
"However, it is primarily the less established leagues that can look forward to significant growth, as they are gradually identifying the importance of club merchandising in brand management."
Football shirts are still the most profitable piece of merchandise for clubs as 13.7 million were sold throughout Europe.
"Jersey sales represent the core business of many clubs and are often responsible for around 50 per cent of merchandising revenue", said Andreas Ullmann, senior consultant at SPORT+MARKT.
"Cultural differences do exist regarding preferences for certain products. Russian or Ukrainian fans, for example, tend to buy more warm scarves, whilst English fans like to buy mugs bearing the logo of their favourite club."
Follow Goal.com on

. Get the latest football news direct... Check out Goal.com's

page; be part of the best football fan community in the world!