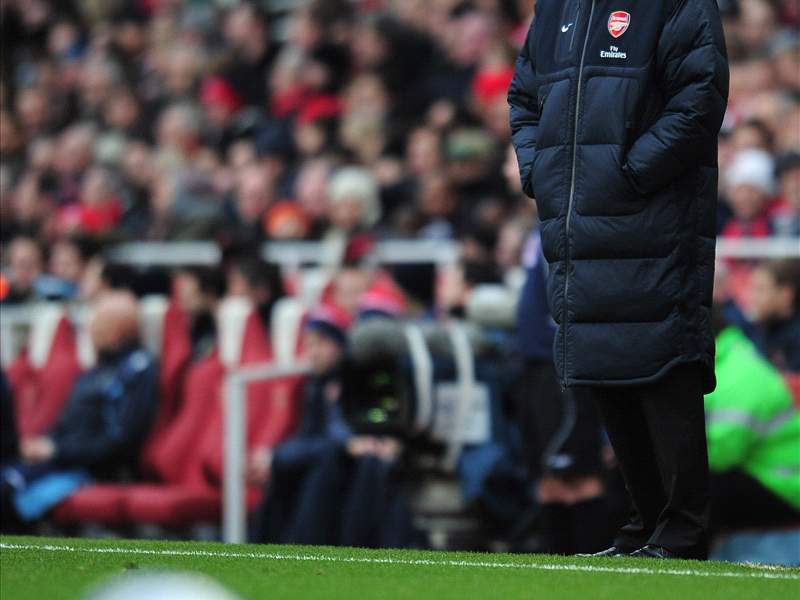 Arsenal manager Arsene Wenger has revealed that Samir Nasri could be fit to return to the Gunners' line-up for their crucial Champions League tie against Barcelona.

The French midfielder strained his hamstring in Arsenal's 2-1 win over Huddersfield in FA Cup just under two weeks ago.

After assessing the injury Wenger revealed the playmaker, who has scored 14 goals this season, could be out for two to three weeks, but speaking after his side's 2-0 win against Wolves the Gunners boss did not rule Nasri out of the clash with the Spanish champions.

On being asked whether Nasri was out of the game, he replied: "I wouldn't say no. I can't say no chance because there is a chance [he is fit to play]."

This would give the north London club a massive boost as they attempt to tackle the 'best side in the world' and the team whom they succumbed to 6-3 on aggregate in last season's competition.

But after overcoming Wolves with relative ease, thanks to Robin Van Persie's double, Wenger was delighted with the performance, which came hot on the heels of last week's 4-4 draw with Newcastle.

He added: "It wasn't easy to read about the Newcastle result in the media and we needed a response today.

"With the number of chances we created and the quality of our game we did that. We we're defensively solid and that was important after the four goals we conceded last week.

"We created many chances and if there is one criticism maybe it is we did not score enough goals but I think that is down to their goalkeeper and all the keepers who are inspired here. Hennessey had an outstanding game."

Van Persie

Arsenal had Van Persie to thank for the win after his double, and his ninth and 10th goal in his last seven league games, helped them to a straight forward win.

Wenger said: "He scored two different goals. Personally I like the two.

"One was with his right foot, which he deosn't normally like to do, and one following a counter-attack with one touch and shot. We know we can be very dangerous on the counter."

While Wolves did not supply a stearn test for Arsenal, Wenger believed his side stayed focussed and that the match was good preparation for the tests that lie ahead.

He said: "We had to stay focused. For us it is important to go in strong against the best team in the world.

"It is important for us to go in strong because psychologically it builds confidence and as well gives us a strong position in the league.

"We are in the race for the Premiership and we believe we can do it. We have the hunger and we can focus on every single competition.

"It was good that the team showed they could focus today and not on Barcelona."

Wenger can now turn his attentions to how to shackle Barca and he insists that while he side are not favourites they have a good opportunity to beat Pep Guardiola's team.

"We are not favourites in this game but I think we can do it," he added.