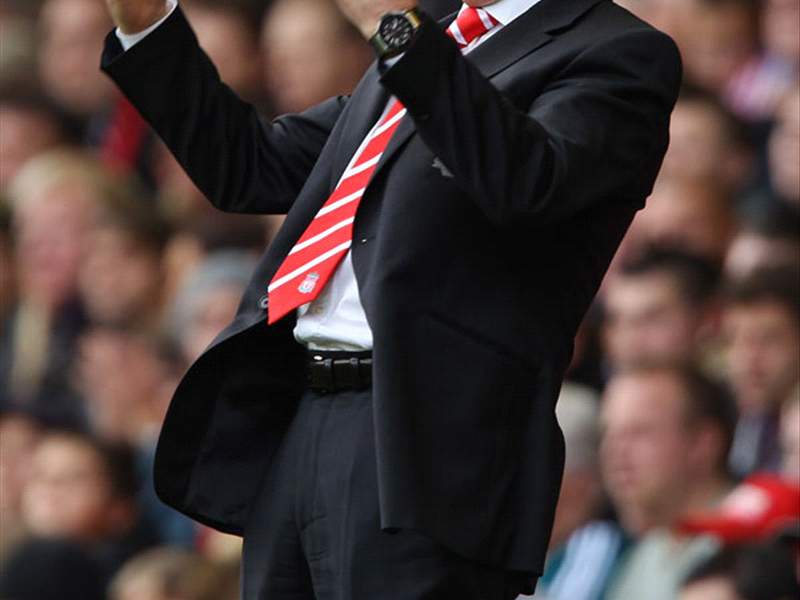 Liverpool
fans played a pivotal part in the dismissal of
Roy Hodgson
, according to Phil Thompson.
The former Reds defender believes that Hodgson should have been given more time to make his mark on Merseyside, but the "unprecedented" way in which the supporters called for his head may have pressurised the owners to make the change and bring in Kenny Dalglish.
The former Fulham boss had in the past admitted that he was unhappy with the way he was treated by the supporters, who chanted for Dalglish to be brought in despite the 63-year-old having been picked ahead of the Scot during the summer.
"Six months is not long enough, not just for Liverpool but for all managers," Thompson said, according to
The
Mail on Sunday
.
"Everybody should have a chance.
"What we've seen at Liverpool in the last month has been unprecedented, unparalleled in the way the fans have turned.
"Even in the dark days of Graeme Souness' reign, there were no universal chants for Graeme to go.
"Liverpool fans felt as though we were different, we don't do things like that, we stick together and we stick with the club.
"Now the fans had even started taking the mickey out of their own manager, chanting "You're getting sacked in the morning". That is incredible."