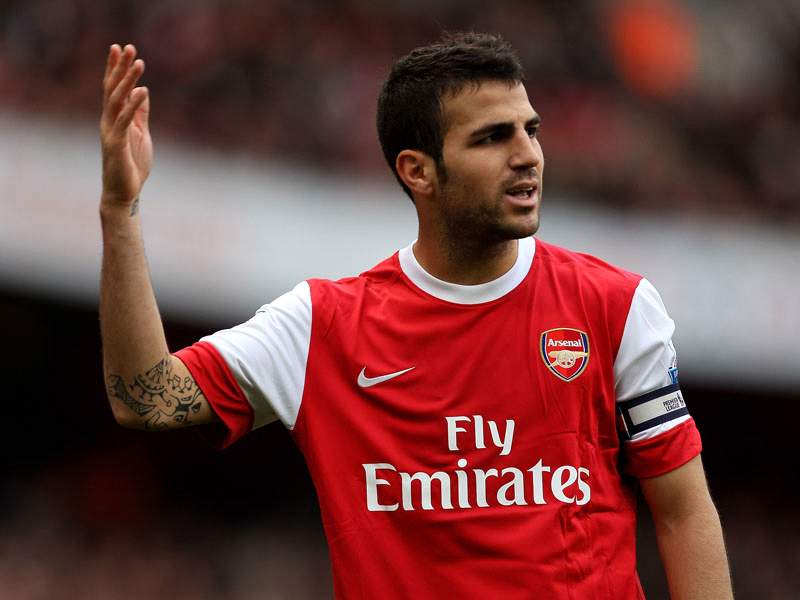 Arsenal
captain
Cesc Fabregas
hopes to return to the side for their
Premier League
clash against
Manchester United
next Monday.
The midfielder has recently been sidelined with a hamstring injury, which he suffered in the Gunners' 2-0 defeat against Braga in their last Champions League match.
However, the Spainish international is optimistic that he will be available for a crucial game against their title rivals at Old Trafford.
"I'm happy to say everything is going according to plan with my rehabilitation," he told
The People
.
"My hamstrings are feeling good, and my body feels good and rested.
"We've tried some new treatments and hopefully they can make a difference.
"The Manchester United game is the target, so hopefully we can make it happen."
Historically, Old Trafford has not been a particularly welcoming venue for Arsene Wenger's side. Arsenal have not defeated United away from home since 2006 and have lost five and drawn one of their last five encounters since.
Wenger has also defended the current fashion choice of the Premier League player - the snood.
"I have no problem with it, as long as it does not restrict the players' movement or harm their vision," he said.
Both striker Marouane Chamakh and midfielder Samir Nasri were wearing the neck warmers in the Gunners 2-1 win against Fulham on Saturday, but Wenger revealed there were medical reasons for their attire.
"I know there has been discussion of players using things like neck-warmers and leggings to keep warm, with Marouane Chamakh and Samir Nasri among the growing number of players wearing them," he said.
"I have to explain, though, that both of them had stiff necks before the Aston Villa game - Samir could not train properly two days beforehand and it is a persistent problem for Marouane, so our medical staff were trying to protect them."