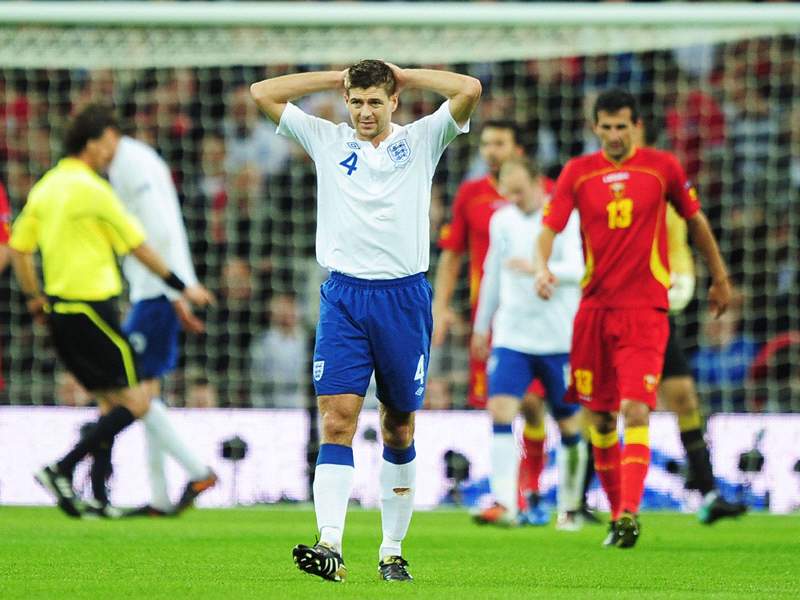 Liverpool
midfielder
Steven Gerrard
has limped out of
England
's game with
France
with a hamstring injury, and comments from the Anfield fitness chief on Twitter could spark a new club-v-country debate.
Liverpool face West Ham United on Saturday looking to bounce back from defeat at Stoke City last weekend, but manager Roy Hodgson could be without his influential captain.
Gerrard slid in for a challenge with France midfielder Yoann Gourcuff inside the last ten minutes and immediately pulled up with a hamstring injury.
He was replaced by Peter Crouch, who promptly made his mark on the game with a lovely volley past Hugo Lloris to give England hope of a comeback. However, it was not enough and France completed a deserved 2-1 win.
Within minutes, Darren Burgess, Liverpool's head of fitness and conditioning, commented on Twitter about Gerrard's departure.
"Unbelievable from all associated with England and English FA with regard to SGs [Gerrard's] injury. Completely ignored agreement and past history.
"Completely amateurish and now we pay for their incompetence. Absolutely disgraceful."
Liverpool physio Chris Morgan also commented on Twitter: "Stevie getting injured... more evidence if it was needed of why I hate internationals."
Liverpool fans will be anxiously awaiting news of Gerrard's injury though, with the club currently sitting 11th in the Premier League table.