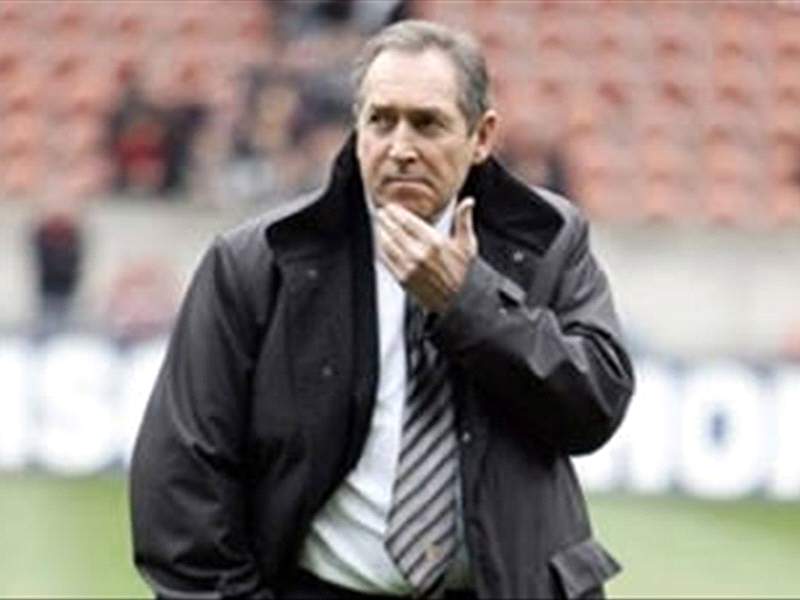 Liverpool
legend
Robbie Fowler
believes that his former boss
Gerard Houllier
could be in for a difficult time at
Aston Villa
when he returns to management.
The duo shared a frosty relationship during their time on Merseyside, with a fall out with the gaffer being one of the causes behind the prolific goal scorer leaving the club to join Leeds United in 2001.
Having since played for a clutch of clubs - including a return to the Reds - the Perth Glory forward insists that he wishes Houllier well, hoping that he is successful at Villa.
"I wish him well, I really do," Fowler said, according to
The Mirror
.
"It is hard for any manager who has been out of the game for a while to come straight back in and pick up immediately, but I'm hoping he'll have a great time at Villa.
"I know he has been working with the French Federation and in a technical capacity with UEFA, so he's not been out of the game completely, but club football is obviously very different, and I'm sure he will not have taken the decision lightly.
"It's hard to come back because the game moves on, but maybe he feels he still enjoys working at the top level with top players.
"He has a highly successful record in England, and even though it went wrong at the end of his time at Liverpool, if he can repeat even a little bit of that, then he will do well at Villa."
The 35-year-old also expressed surprise at Houllier's acceptance of joining Villa, as matching his predecessor Martin O'Neill's record at the club will be a difficult job - and particularly more so as the club are thought to be keen on cutting costs.
"They have lost players from last season when they did well, and they have lost a charismatic manager," Fowler said. "They also seem to be looking to cut back, so I don't suppose there will be a lot of money to spend.
"That makes it very hard to finish higher than they have for the past couple of seasons, and in that sense, it's a very difficult job.
"But Gerard is a very experienced manager with a great track record, and he will believe he can still perform well there. We may have had our differences but I still wish him well. I always want anyone with connections to Liverpool to do well."