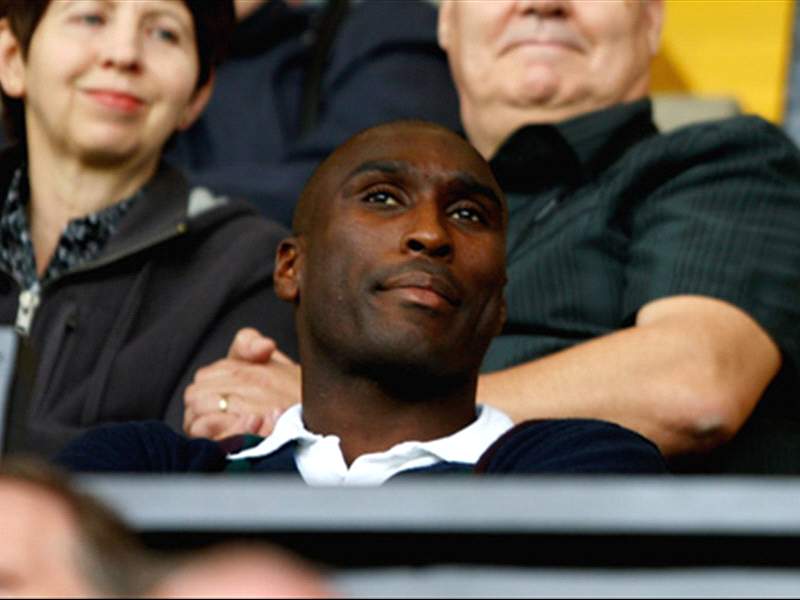 Newcastle United
's new signing
Sol Campbell
has hit out at the critics who have lambasted his physique – claiming he will be back to peak fitness "in three or four weeks."
The 35-year-old defender was branded "fat belly" on Magpies' supporters' message boards over the weekend after an unflattering photograph from training was posted online.
Campbell does not shy away from the fact that he needs work on his fitness but claims he has plenty of time to put things right.
"It's pathetic," Campbell told
ESPN Soccernet
.
"I had been training for three days - just three days. I am three weeks behind everyone else in pre-season. Don't they know I have just got married and been on honeymoon?
"I accept that the picture wasn't flattering, and I do need to catch up on my level of fitness, but the training kit was not very flattering and showed up all sorts of things.
"The truth is that I am now in better shape than when I started off back at Arsenal after a long lay-off. I got myself back into shape at Arsenal, and I think I had a reasonably good end half of the season."
Campbell arrived at St James' Park after a second successful spell at Arsenal – finishing last season with some impressive performances at the heart of the Gunners' defence.
And the former Tottenham Hotspur and Portsmouth defender is keen to take his time in getting back to match fitness.
"I am a naturally big guy, but I cannot rush my conditioning, otherwise trying too much too quickly could result in injuries," added the former England international.
"Of course I can understand the manager wants me to be in the side, but the season starts in just two weeks and I really need three to four weeks to get back to peak fitness.
"I've seen it all before, done it all before, heard it all before, but that means I also know exactly what to do. It's a long season and I cannot listen to idiots. I know these things cannot be rushed.
"What I do know is that I will achieve peak fitness given the time I need to do it. It might be that I will need to play and then put in extra training in between games.
"My message is simple to all the knockers: I am knuckling down and want to play my football with a great club and a great manager. Then you can judge me."