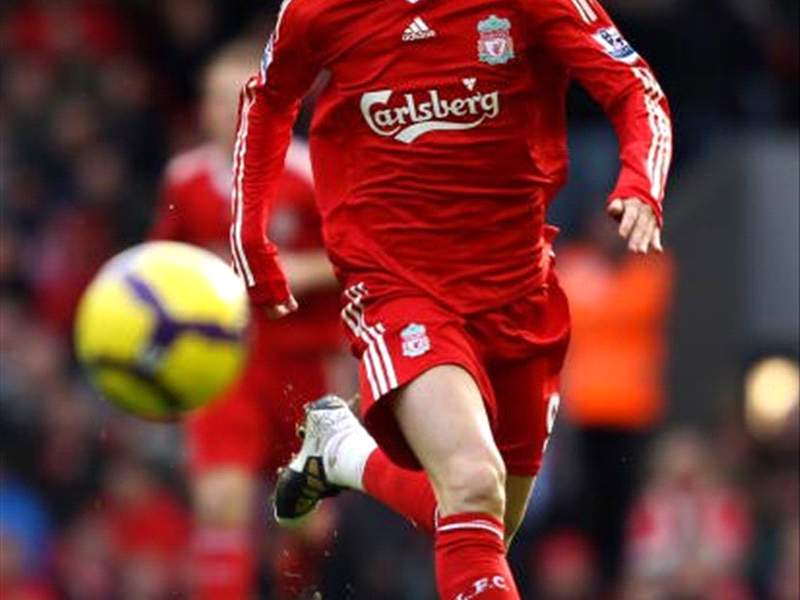 Liverpool
striker
Fernando Torres
has declared that making four or five top class signings during the summer is more important for the Reds than qualifying for the UEFA Champions League.
While El Nino still believes that Liverpool will secure the fourth and final Champions League place, he has identified the transfer market as key to the future success of the much decorated Merseyside club.
"It's too soon to talk, I sincerely believe we will finish fourth but for me qualifying for the Champions League isn't so important. What's really important is that the club makes a big effort in bringing in important players that exceed the quality of what we have," he told Spanish publication
AS
.
"We need four or five top players to compete, better than what we have here to make us all grit our teeth and try to keep our position. Without reinforcements for a team that finishes fourth, we will again be fighting for fourth next year.
"I want to fight for the Premier League, fight for the Champions League or UEFA [Europa League] but for this we need signings."
The former Atletico Madrid captain also stated his desire to remain at Anfield and stressed the importance of the arrival of new managing director Christian Purslow as a major step forward for the club's development.
"I still have this year and three more. I've left my home and it is clear that I owe Liverpool a lot and I'm very happy here, people treated me as if I were from here. Hopefully my future will be here, I think the club deserves to win again, but they themselves know that right now that's far away," he declared.
"Fans are worried that the players go, that's a problem when you start to be afraid that your players go because then you know that the club is not going forward, but I believe this is not going to be the case at the club. Since Christian Purslow arrived Liverpool have had an important boost, we signed a sponsorship deal to match that of Real Madrid, then things will go forward."