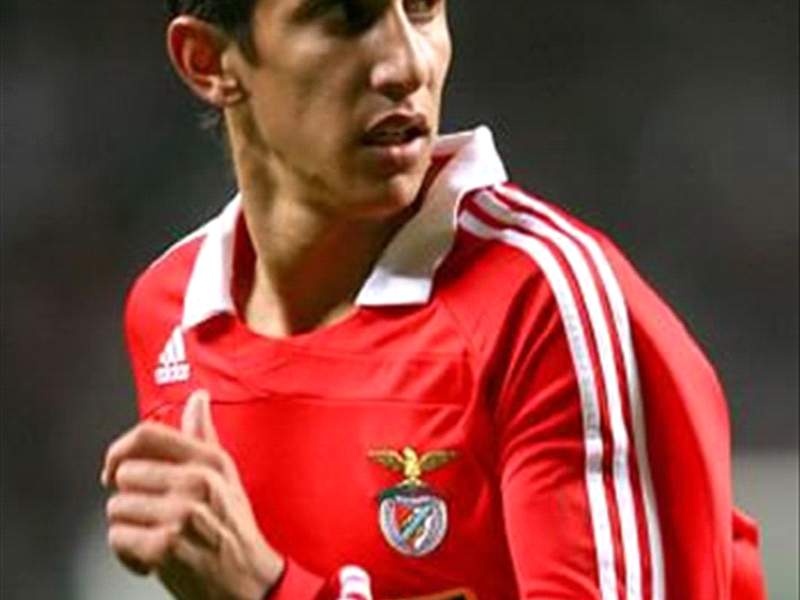 Angel Di Maria's conquering performance during Benfica's 5-0 demolition of Everton is alleged to have cemented the attacker's status as a "must-buy" in the mindset of Premier League trio; Manchester United, Manchester City and Chelsea.
The club's president, Luis Felipe Vieira, though, has denied rumours that the player's future lies in England, and stated that Benfica fans had no reason to fear the imminent loss of Di Maria.
Vieira told A Bola: "The Benfica fans can be calm.
"Di Maria will not leave the club in January.
"We know there is interest from big clubs in the kid but we need his help for many objectives like the Portuguese league."
Di Maria recently extended the terms of his contract to 2015, but a release clause of £36 million was embedded into the deal.

The price-tag has reportedly not deterred Mark Hughes and City, although the player himself is not keen on a move just yet.

"I have not spoken to anybody and the only thought in my head at the moment is that I would like to continue playing for Benfica for many years," said Di Maria.
Alan Dawson, Goal.com UK