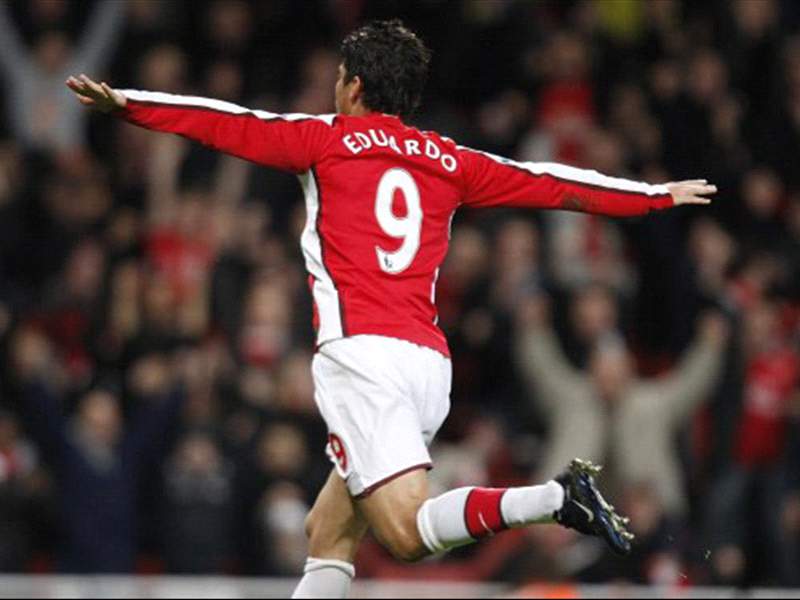 A plethora of reports in the British media yesterday suggested that Arsenal midfielder Samir Nasri's two-month injury lay-off was accompanied by a fresh sidelining of Eduardo da Silva, however, this was news to the player, who later told Croatian press that he was "completely ready physically".
Manager Arsene Wenger clarified the situation when he stated on the club's official website that, "Eduardo should play on Monday," which is a stark contrast to the quote attributed to the Frenchman yesterday, "... in two months Eduardo will be back as well."
Eduardo, a Brazil-born Croatian international, has also been pictured training with the rest of the Arsenal squad while Wenger instils his preparatory ethos into the side during the club's annual tour of Austria.

Regarding his apparent injury, 'Dudu' as he is affectionately known, expressed surprise, "I do not know anything about the statement made by my coach. It can not be true. I am completely ready physically.
Arsenal began their Austria trip in fine form as they beat SC Colombia by seven goals to one.
Alan Dawson, Goal.com