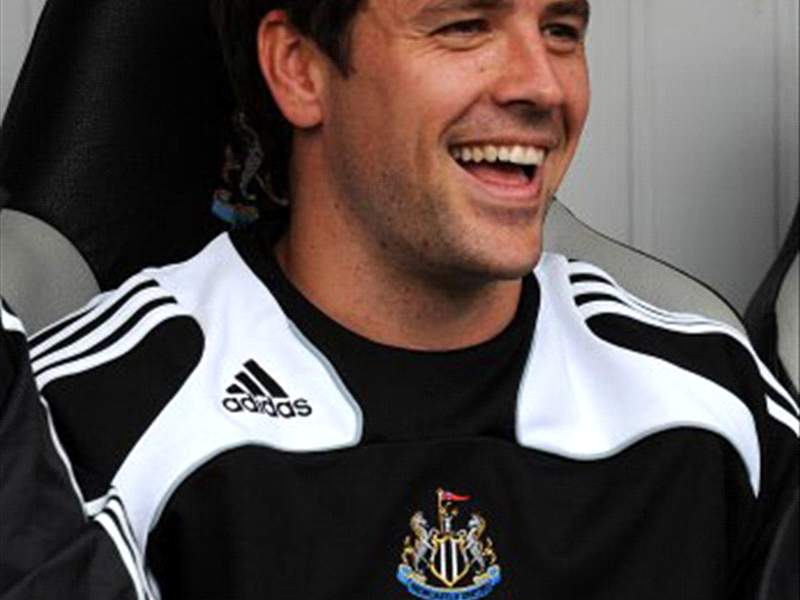 Michael Owen has been linked with a host of clubs since it became apparent that he was not going to renew his contract with Newcastle united which expired this week, but no reported were dedicated to suggestions that
Manchester United
were among potential bidders.
Punters in the United Kingdom, though, have begun backing the former England striker for an unlikely move to Old Trafford. Leading bookmakers have therefore reduced the odds on an incredible switch occurring.
Sky Bet
, for instance, have slashed the odds on the switch from 20-1 to 7-4, after United missed out on the high profile signing of Karim Benzema from Olympique Lyonnais, with big-spending Spanish giants Real Madrid trumping the Red Devils with an audacious and lucrative bid.
Few would ever have suggested that Alex Ferguson would turn to the former Liverpool striker though, more famous these days for his injuries than his goals, but desperate times breed desperate measures, with Cristiano Ronaldo already gone and the imminent departure of Carlos Tevez set to weaken the Old Trafford forward line further.
"With Real Madrid hoovering up several high profile targets, United are running out of options to fill the void left by the departure of Ronaldo and Tevez and Owen is a cheap option,"
Sky Bet
's Mike Triffitt told
bettingzone.co.uk
.
"We've had a steady stream of bets on free agent Owen joining United today. A move to United should suit Owen, who wants to get back into the England squad and will feel he has a better chance with a higher profile club."
It had been reported that Owen's boyhood club Everton were now favourites to land the player, with Hull City, Stoke City and Aston Villa also apparently interested.
Zack Wilson, Goal.com