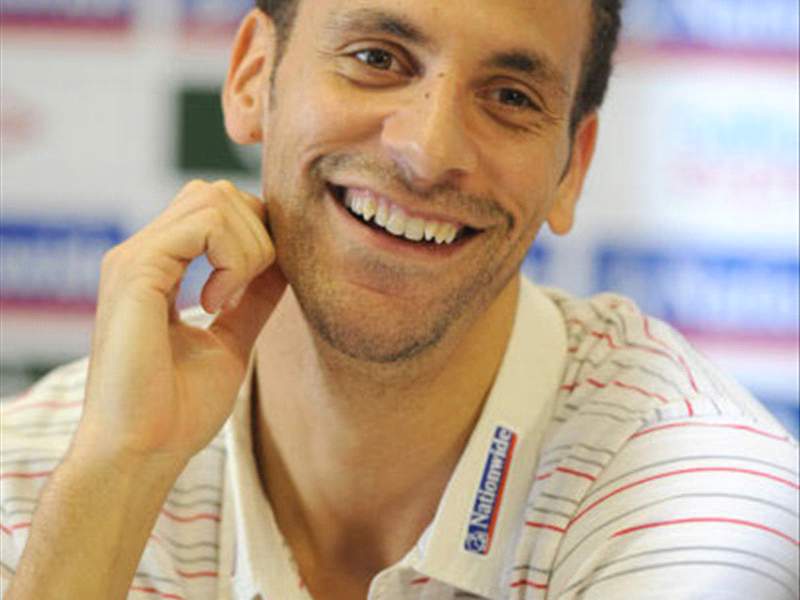 Rio Ferdinand
has lifted the lid on who the most mischievous figures in the
Manchester United
dressing room are, and that there is one person so revered that even they dare not mess with him.
The England defender, who himself is no stranger to having a laugh at other people's expense, proved that he was already some way towards getting over the bitter pain of the Champions League final defeat to Barcelona by giving a lighthearted interview to
ChannelBee.com
.
"At United we've got quite a few people who are into winding people up," he said. "Wayne Rooney's obviously one of the main culprits, he's involved at all stages of wind-up material.
"Wes Brown or Darren Fletcher are normally the butt of his jokes. Wes now has to check his trainers before he puts them on because they could be sewn in half or the laces are gone.
"Darren Fletcher has this really nice, clean image but in the changing room he is usually involved in stuff like that, usually people's phones going missing."
Regarding a certain Portuguese superstar, Ferdinand added, "[Cristiano] Ronaldo is quite a funny lad, to be honest with you. People think, 'oh he's this and that' but Ronnie's got a good sense of humour.
"If we start talking about his gear too much he gets a bit agitated so we hammer his gear, whether it's good or bad because we know that it gets to him."
But Ferdinand admitted that there is one person at Old Trafford who will never find himself on the receiving end his team-mates' jests.
"We don't ever really touch anything on Scholesy [Paul Scholes]. He's just too good a player and too nice a man," he said.
"You just don't go near Scholesy's stuff, simple as that. He's a living legend."
Ryan Giggs, not surprisingly, also has special status in the United dressing room.
"If a young kid is getting out of hand, Giggsy's the one with a little dry, sarcastic comment to make the lad go, 'oh, I'm a bit above my station here, I'll sit down and get back into my spot'," Ferdinand added, before shedding a little light on Sir Alex Ferguson's lighter side.
"You don't go anywhere near the boss with proper banter.
"But you might try and put the ball through his legs while he's walking around the changing room - and he'll give you a clip around the ear for doing it.
"But you wouldn't really cut his socks or shoes up because I think you would be on the next bus out of Manchester!"

Derek Wanner, Goal.com