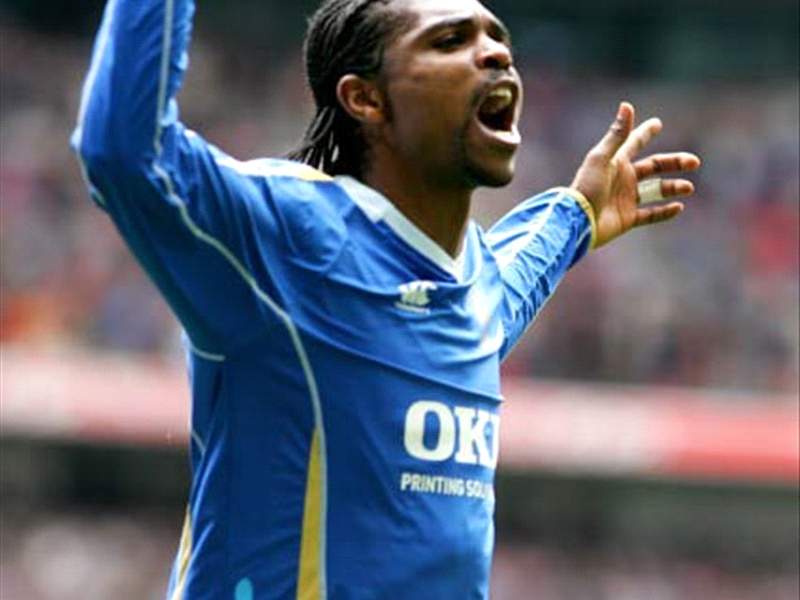 Veteran
Portsmouth
striker
Kanu
has stated that he is looking for a contract extension at Fratton Park.
The Nigerian's current deal runs out in the summer, but he is hoping to trigger a clause which states he must be offered a new one if certain terms are met.
The 32-year-old has only started five games this season but made 24 appearances overall, meaning he is entitled to the offer of a new contract from the club.
It will most likely be a one-year extension and the same clause may come into effect next season.
Whatever happens, the Nigeria international is intent on remaining at the south coast club.
Speaking to
Sky Sports
, Kanu said, "Yes, I'm qualified for another contract," said Kanu.
"That is what it says in this present contract and, hopefully, I will be here next year because that is what I want.
"I love being at the club, playing for the team and playing for the supporters, who are the best there is. It is in my hands whether to stay here and I hope that is what will happen."
Kanu's agent and lawyer Samuel Okoronkwo also said, "It would not be ethical for me to discuss it but you can take it from me that Kanu is still a Portsmouth player."
Pompey have narrowly avoided relegation this season and face Wigan Athletic in their last game of the season.
Nick Turner, Goal.com