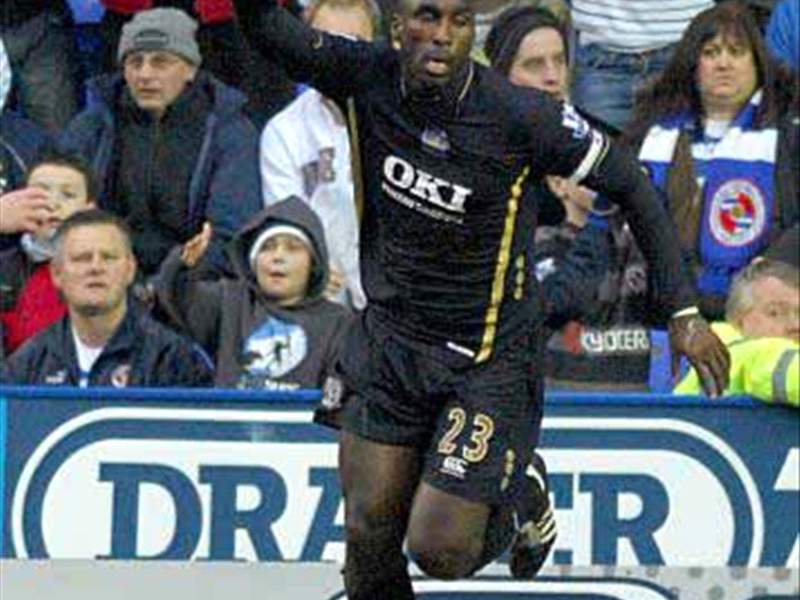 The contents of the following article are not suitable for all audiences and should be read with caution.
Sol Campbell
was today once more vindicated in court, after a man and a 14-year-old boy were found guilty in Portsmouth today of shouting "shocking and disgusting" chants at the 34-year-old former England international, when Tottenham Hotspur travelled to Fratton Park last year.
The pair will be sentenced at a later time, after the first ever case of 'indecent chanting' brought by the Crown Prosecution Service reached its conclusion. The boy, who was 13 at the time of the offence, and his co-accused Ian Trow, 42, were convicted on the basis of CCTV evidence, though their defence lawyer claimed, according to
BBC News
, "They passionately and whole-heartedly believed their behaviour and language didn't overstep the mark of what is acceptable behaviour and language at a football match."
The footage showed fans chanting, amongst other things,"Sol, Sol, wherever you may be, Not long now until lunacy, We won't give a f*** if you are hanging from a tree, You are a Judas c*** with HIV", "Campbell you are a c***", "Sol's a wanker" and "come on gay boy, that's my gay boy".
Campbell himself issued a court statement which read, "I felt absolutely disgusted at this and I didn't react because of my profile and I feared I might make the situation worse and cause problems.
"I felt totally victimised and helpless by the abuse I received on this day.
"It has had an effect on me personally and I do not want it to continue. I support the police in their action."
Georgette Holbrook, chairwoman of the panel of magistrates ruled, after a three hour trial, "We find that the words used were in extremely bad taste; they were inappropriate, shocking and disgusting, and as such they were indecent."
Out of the 11 individuals so far arrested for the offence, four have already pleaded guilty and have received a three-year football ban, as well as a fine. Three men have been given police cautions, and two 15-year-old boys have been given final warnings.
Trow was fined £500, ordered to pay £415 in costs and was given a three-year football banning order.
The 14-year-old boy received a conditional discharge for 12 months and ordered to pay £400 costs. He was also given a three-year football banning order.
The banning orders mean they must not go to a football match in England or Wales and they will be arrested if they try to enter a ground. When Spurs or the English national team are playing abroad they must also surrender their passports to Milton Keynes police station.
They must not enter the borough of Haringey when a Spurs game is on, and they must not go within 800 yards of any football ground three hours before kick-off.
Zack Wilson, Goal.com