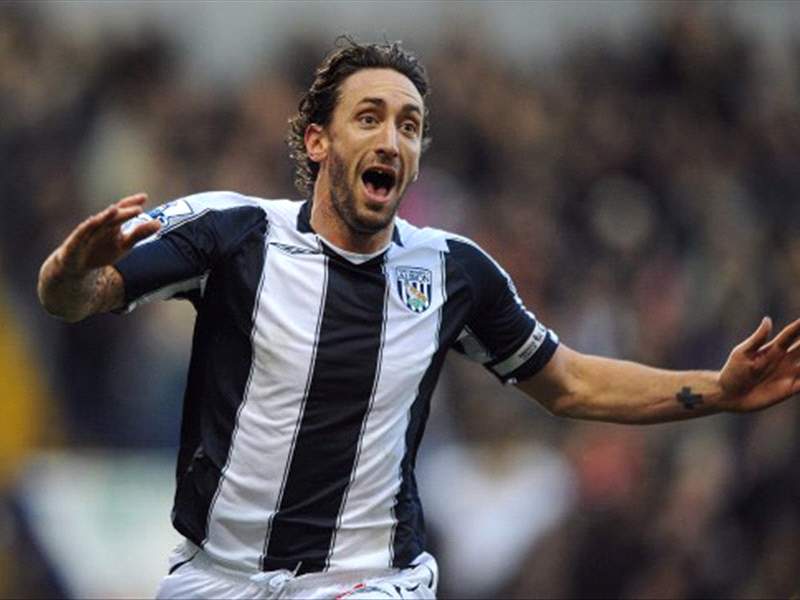 West Bromwich Albion
captain
Jonathan Greening
has affirmed his loyalty to the club by asserting that he would gladly finish his career at The Hawthorns.
The 30-year-old, seen as a valuable leader by his manager Tony Mowbray, arrived in the West Midlands five years ago from Middlesbrough, and the former Manchester United man has been proving his value to the side ever since. Now, it seems, he would like to stay for at least another five years.
"I would love to finish my career here," he told
The Sunday Mercury
.
"If they offered me a five-year contract I would sign it immediately, but I don't think the chairman will do that. I have been here five years and have really enjoyed it.
"Obviously, I have enjoyed working with every manager but I have particularly enjoyed working with the present one.
I like the way he plays the game and hopefully I can be here until I am 35 if possible - and if wanted."
Albion launched an improbable late bid to beat relegation yesterday, with a 3-1 home win over Wigan Athletic. But whatever league they are in next season, it seems that Greening will be with them, even if his manager was a little circumspect when discussing the situation with The Mercury.
"Jonathan is captain of the club because of his talent, his personality around the building and his character," Mowbray said.
"Those decisions will be made at the end of the season. He has still got two years left so there is no immediate rush. It's not as if he is running out of contract and we need to think about it now.
"Jonathan knows my thoughts on him and if and when the time comes we will sit around the table and discuss contractual situations with players.
"We will do that then, but with three games to go we need everybody to get their head down and give it everything they've got to try to win some matches."
Zack Wilson, Goal.com