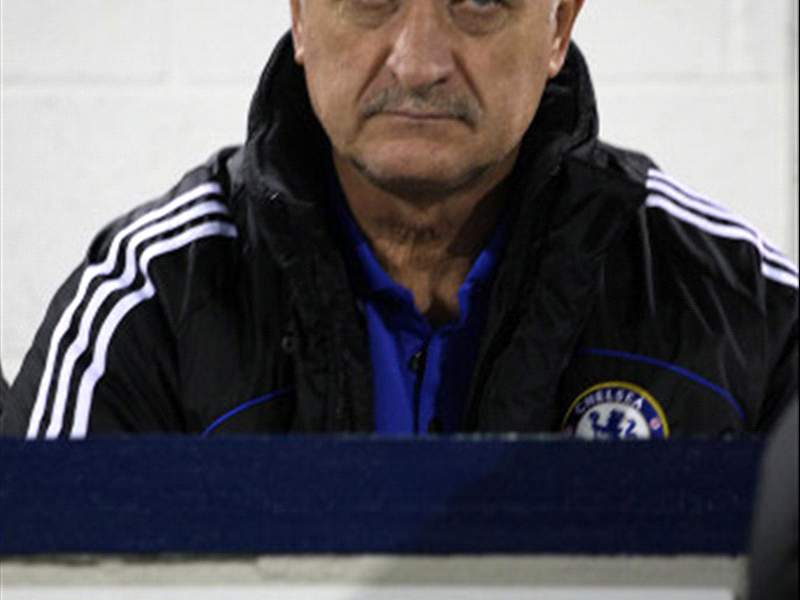 Despite releasing Luiz Felipe Scolari from his mega-money
Chelsea
deal, the Stamford Bridge outfit still have the last say on where the Brazilian next finds employment as a contractual clause prevents him from signing for another Premier League club until the start of next season.
Scolari was recently relieved of his managerial duties due to a string of disappointingly substandard results, together with losing the support of key and influential figures in the dressing room.
The former manager's sacking cost the club over £10 million. To release Scolari from his contract, the club had to pay out £7.5 million for the remaining 17 months of his £6 million-a-year deal, while the recruitment of Guus Hiddink is expected to dent finances by at least £3 million.
According to reports interest in Scolari is rife, with Manchester City expecting to cement their flirtations with a concrete offer should Mark Hughes continue to guide his Citizens side to a string of underwhelming and erratic results.
Robinho though has warned Scolari of an extended stay in England, and is quoted by
The Daily
Express
as saying, "England is not the paradise people say it will be. I like it here, but I can see how it massacres people. It is not easy."
The Mexican national team are also said to be interested if they decide to part ways with former England manager Sven Goran Eriksson, while a home return to Brazil could be on the cards with league side Santos.
Assistant Ray Wilkins took charge of the FA Cup clash with Watford - which they won 3-1 due to a 12 minute Nicolas Anelka hat-trick - but now Russian national team boss Guus Hiddink will take charge until the end of the season.
Alan Dawson, Goal.com