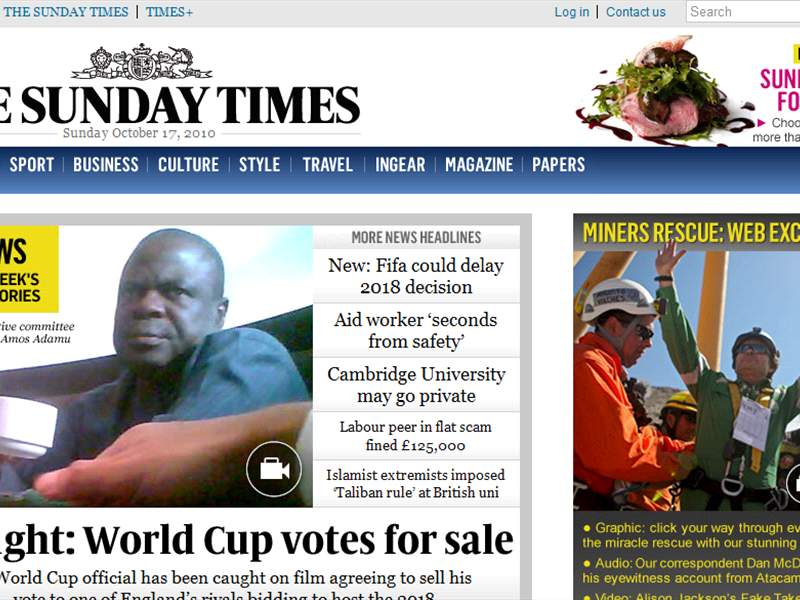 A veteran sports administrator in Nigeria, Martin Osaile has said that the allegations of corruption trailing FIFA executive member Amos Adamu are a result of the money politics that got him into the high office in the first place.
Osaile, who has been known to not mince words on the corruption facing Nigerian sports said that Adamu is reaping the fruits of his hands.
"Adamu does not deserve sympathy from a patriotic Nigerian who has the interest of sports in mind," Osaile said to The Guardian in Lagos.
"First, we have to look at how Adamu got into the executive (committee) of FIFA. Over the years, Adamu has not contributed to the growth of Nigerian football. In those good days of the Nigerian league, Adamu was never seen at any league venue. He bought his way into FIFA and CAF through the back door, so no Nigerian should be bothered with what he is passing through at the moment.
"I have been warning Nigerians to be wary of Amos Adamu. He has been controlling a group of mafias in our sports since 1994. He has done so much damage to our sports. Like I stated earlier, Adamu got into FIFA through the backdoor.

"He got there through the assistance of his jolly good fellow, Issa Hayattou. Hayattou made so much money from Nigeria through Adamu within the first three years when Globacom sponsored the African Footballer of the Year Award.
"Hayattou got contracts from Nigeria and when FIFA raised the seat for Africa, Hayattou saw a golden opportunity to pay his friend back. He quickly nominated Adamu for the FIFA executive post. So, if there is anybody that should be bothered with what Adamu is passing through, that person should be Hayattou.


"I have asked a series of questions on why the government of Nigeria had not deemed it fit to prosecute Adamu for all the atrocities he committed in our sports system. No one should weep for Adamu. He is paying the big price for his sins. I can boldly say that even FIFA is fraudulent. It did not just start today.

"The FIFA man who came to conduct the election, which pushed Ibrahim Galadima from the NFA, did not just come. Something happened. Also, the FIFA man who came to supervise the NFF election that brought Aminu Maigari into office did not just come.

"Over the years, the likes of Jack Warner have made Nigeria their second home. They did not just do that for nothing, something is behind it. If I have my way, the present executive of FIFA, including Sepp Blatter, will be forced out of office. They are corrupt", Osaile said.