Harambee Stars and Inter midfielder MacDonald Mariga says the time has come for Britain to change its rules so that more talented players from east Africa can join the English Premier League.
Mariga was a target for Manchester City midway through last season but the British government declined to give him a work permit.
In order to get a work permit in England, a player needs to have played in at least 75 per cent of their country's "A" or primary national team matches, which includes any World Cup or World Cup qualifying game, or any continental tournament game.
The player's country must also average at least 70th place or higher in the FIFA rankings over the past two years.
But Mariga told the Daily News after scoring for Kenya in a 1-1 draw against Tanzania on Wednesday that these rules curtail opportunities for young talents from east Africa, stopping them from playing in the richest and most popular league in the world.
"England has to do something. The region [east Africa] has got so many good players. We have seen it all on Wednesday. Tanzania played very well, just as we did. And you could clearly see the quality of the teams and individual players from both sides.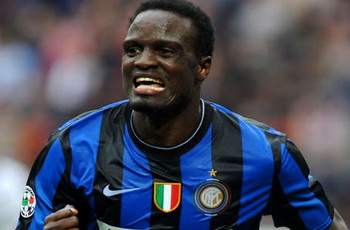 "I was impressed with the way Taifa Stars approached the game. They played a well coordinated game. It was a good test for us. It was a balanced affair and to me 1-1 is a fair result.
"What the Tanzanian players need to do is work hard and train with determination. Time will come for them to go places," he said.
He added that he will try to convince coaches and agents in Italy to come down to east Africa to recruit players.
"I hope sooner rather than later more players from the region will follow me at Inter," he said.
Mariga also said he doesn't regret not joining Man City.
"I'm happy at Inter. It is a massive club that won the European Champions League last season. Though it is true that sometimes you feel lonely. It is difficult to be alone in the house, especially when it comes to cooking. I sometimes cook for myself," he said.