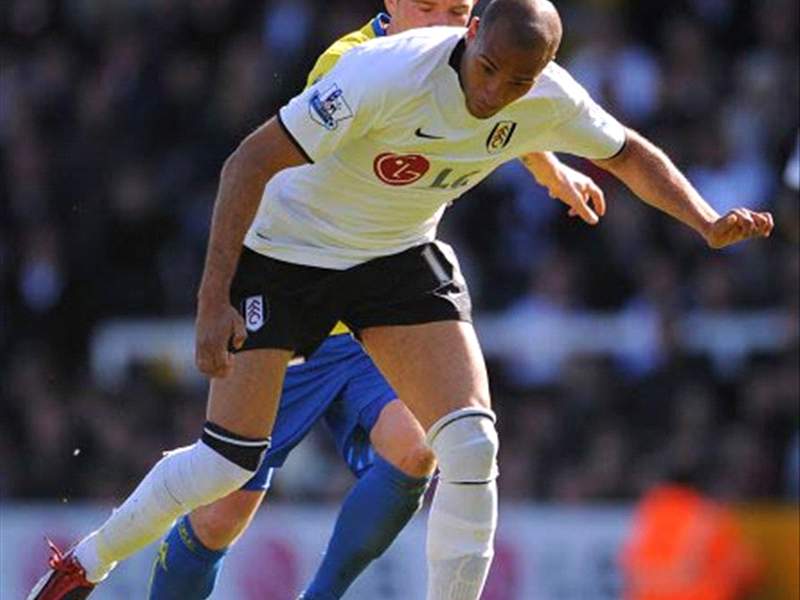 Senegal and Celtic striker Diomansy Kamara says he'll be in Hamburg to support his Fulham team-mates when they take on Atletico Madrid in the Europa League final on May 12.

But Kamara insists he has no regrets about trading a European final place for a barren spell at Celtic, where he is currently on loan.

He told the Sunday Mail: "I watched Fulham beat Hamburg on Thursday.

"It was unbelievable and they deserved to go to the final. I'm delighted for my old team-mates. They beat reigning champions Shakhtar Donetsk as well as Juventus, Wolfsburg and Hamburg. Now they can go and overcome the Spanish team.

"I am pleased because they have a good squad, a great team spirit and a top coach. But I don't feel any frustration that I'm not part of it. Maybe if I was there we wouldn't have made it all the way! I played three games earlier in the tournament and scored twice.

"I will go to Hamburg for the final but I don't consider myself a Fulham player. When I left in the transfer window I forgot about Fulham and have done my best for Celtic. Of course I still watch out for their results because I spent three years there and have a lot of friends at the club. But I don't feel I am a Fulham player.

"I will go back at the end of the season and see what happens. I have one year left on my contract but if I can stay here then I would be happy."

Become a fan of Goal.com International on Facebook! Just click onto Facebook.com/Goal to join the beautiful game's leading fan community...