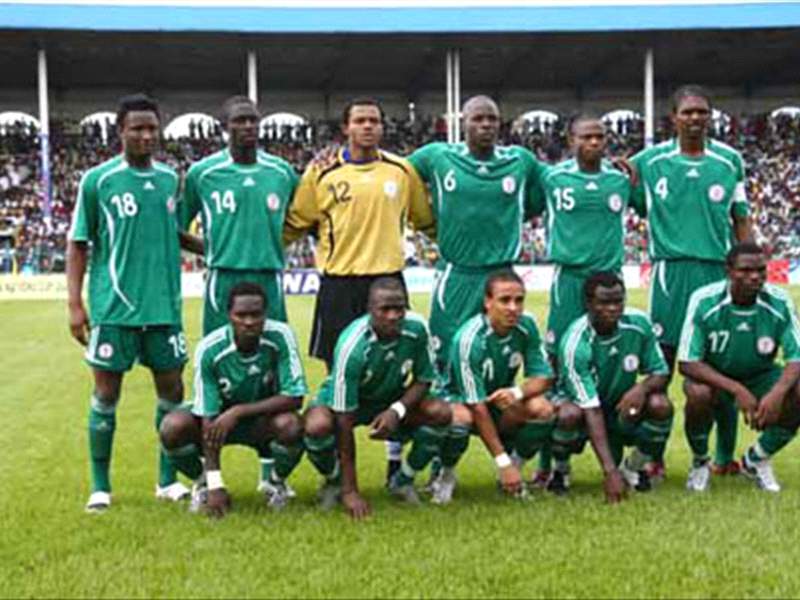 Nigeria's 0-0 draw in Maputo means Tunisia lead Group 2 after their 2-1 victory away in Kenya while both the Super Eagles and Mozambique are on a point apiece.
Only the group winner will qualify for the World Cup to be staged for the first time ever in Africa.
"Tunisia's victory in Nairobi has put us in a tight corner and we can't fold our hands to see the yearnings of Nigerians going down drain," Director-general of the National Sports Commission (NSC), Patrick Ekeji, told the daily paper Sportsday.
"We are going to be involved in everything they do henceforth. I was a coach and I can still make some vital contributions to the technical crew.
"We are going to pay absolute attention to the Eagles preparations."
Another top official of the NSC said if it meant sitting on the Eagles substitute bench to ensure qualification to the 2010 World Cup in South Africa, he will not hesitate to do so.
Nigeria failed to qualify for the 2006 World Cup in Germany and NSC officials said this was partly so because the parastatal, then headed by former Sports Minister Samaila Sambawa, did not intervene in time.
"We have learnt from the Germany 2006 mistake and we have to act fast now," said another top official.
"It is not that we want to take over NFF responsibilities but when the chips are down, all of us will be liable for Nigeria's failure to go to the 2010 World Cup in South Africa.
"If they like, let them call it interference, but the ultimate intention is to qualify for the World Cup."
Amos Adamu, who is on the executive committees of both CAF and FIFA, has also lashed out at the stuttering start by Nigeria in the final round of the qualifiers.
"We have started badly and we must check our team now, otherwise we may miss the 2010 World Cup, like we did Germany 2006," said Adamu, who was former boss of Nigerian football.
Nigeria Sports Minister, Sani Ndanusa, has already set a semi-final target for the Super Eagles at next year's World Cup.
The Eagles have featured at three World Cups. They reached the second round of the tournament in 1994 and 1998 but failed to go past the first round in 2002.
Nigeria coach, Shuaibu Amodu, has come under fire since the result in Mozambique, with some critics even calling for his dismissal.
However, NFF president, Sani Lulu, has publicly backed Amodu, insisting he remains the best Nigerian coach.
Samm Audu, Goal.com