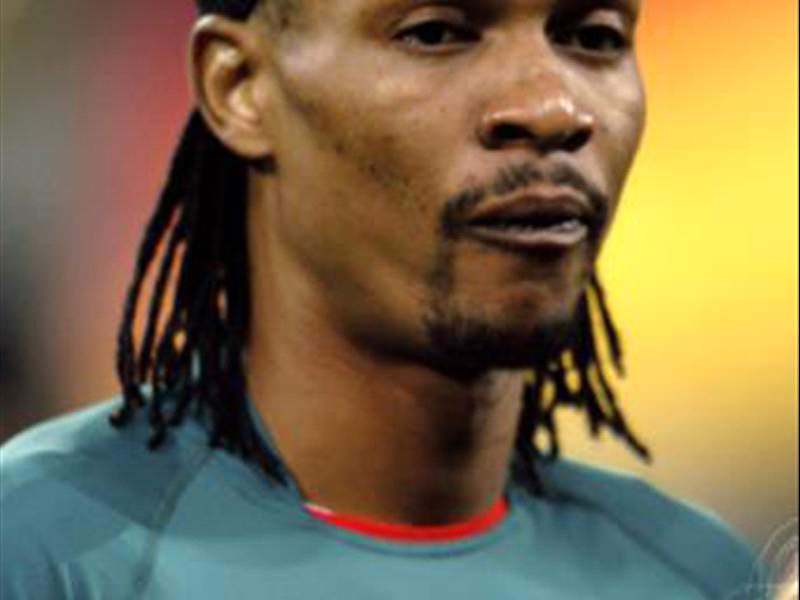 Cameroon lost the Nelson Mandela Challenge 3-2 to Bafana Bafana, but the German coach of the Indomitable Lions has insisted that the host association failed to organise flight tickets and visas for several of his top players, explaining their absence from the game.
Eto'o, Alexandre Song from Arsenal, Geremi Njitap of Newcastle United as well as skipper Rigobert Song were among the established Cameroonian players who did not make the game.
"I don't talk about this game," said an angry Pfister after the match.
"These people do not have an idea about organisation. I don't know where seven of my players are. Where is Eto'o? Where is my captain? It is because these people sent tickets and visas to them too late."
Pfister was repeating the allegation he made hours before the match after it was made clear that Eto'o and some of Cameroon's key stars would not be part of the match against South Africa.
However, SAFA's Chief Executive Officer, Raymond Hack, has said the coach's allegations were off the mark and that his association made sure the players in question received their tickets and visas to enable them make the trip to South Africa.
"I could not believe my ears. I do not know where he was coming from. What does he expect? Must SAFA go to the airport and make sure his players board their respective planes? They are all adults; the three simply failed to check in," countered Hack.
Hack also slammed the Cameroon coach for blaming the South African government for not organising visas for the players.
"Then how did the players arrive and get through customs if they did not have visas," added Hack.
"I know for a fact the South African government went out of their way to assist in making sure all the Cameroon players and officials got their Visas and we at SAFA have bent over backwards to help them.
"Eto'o, Geremi and Song all had tickets to Jo'burg and Visas. That is why I am so annoyed at these baseless claims."
Samm Audu