Egypt captured their third African Nations Cup title in a row last night with a 1-0 win over the Black Stars of Ghana, and the South African OC for the World Cup later this year have sent their congratulations to the Pharaohs.
"We would like to congratulate the Pharaohs on winning their third successive Africa Cup of Nations trophy. This experienced team have once again done their country proud and proven themselves as a dominant force on the African continent. We will certainly miss this talented team at the FIFA World Cup," said OC CEO Dr Danny Jordaan in a press statement.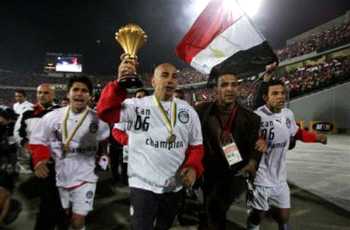 Jordaan said that the OC looked forward to welcoming runners-up Ghana to South Africa later this year.
"This is an exciting, young team and this performance gives the Black Stars an excellent base from which to build for the World Cup. I am certain that they will win many fans in South Africa and we look forward to welcoming them and the other four African teams, Algeria, Nigeria, Cameroon and Côte d'Ivoire to our country."
Jordaan, who was in Luanda for the final, congratulated Angola on hosting a successful tournament.
"I would like to congratulate hosts Angola for staging an excellent tournament that has certainly built excitement in what is undoubtedly the most important year yet for African football," said Jordaan.