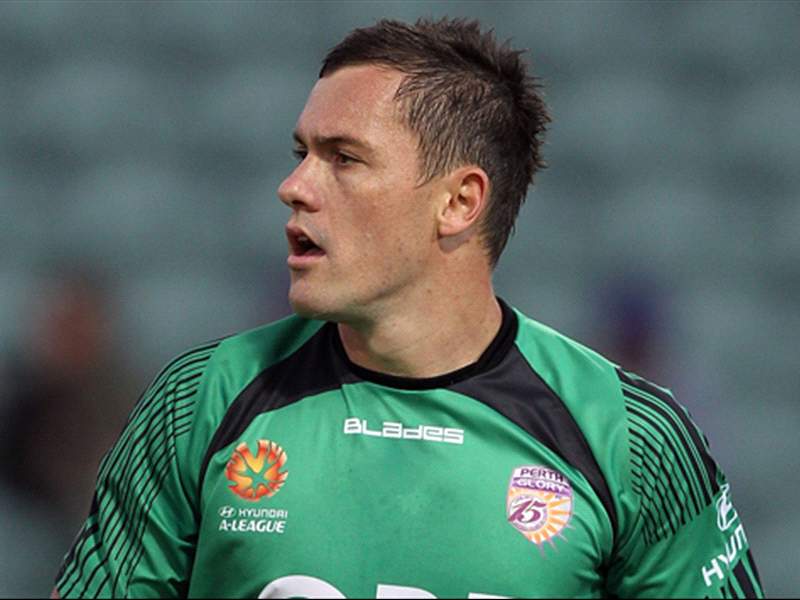 Sport and redemption often go hand in hand, and Danny Vukovic gets at chance at his in Sunday's A-League grand final.

The Perth Glory goalkeeper faces a tough job to keep opponents and reigning premiers Brisbane Roar at bay in the decider, but he does not want for personal motivation when he takes to the pitch at Suncorp Stadium.

Vukovic has stood between the posts in two losing A-League grand finals while with the Central Coast Mariners, with his second - against the Newcastle Jets in the 2007-08 season - ending with a red card for slapping referee Mark Shield's hand away as he disputed a last-minute penalty decision.

The incident resulted in a six-month ban from the game for Vukovic, and it has taken stops at Konyaspor, the Wellington Phoenix and now the Glory for the 27-year-old's chance at redemption.

"Everyone knows what happened last time I was in a grand final, so I think [Sunday] is a good chance for me to rectify the wrongs that I've done in past grand finals," Vukovic said at Saturday's grand final press conference.

Vukovic admitted the brain snap against the Jets still haunted him: "What happened then was a tough time in my life, and to not win a grand final after being in two of them is also something very tough," he said.

"This is my third time and I'm hoping this is a positive result for us.

"[That incident is] always going to be big in my memory. It was a stupid mistake, and unfortunately for myself I'm probably remembered rather than my performances on the pitch."