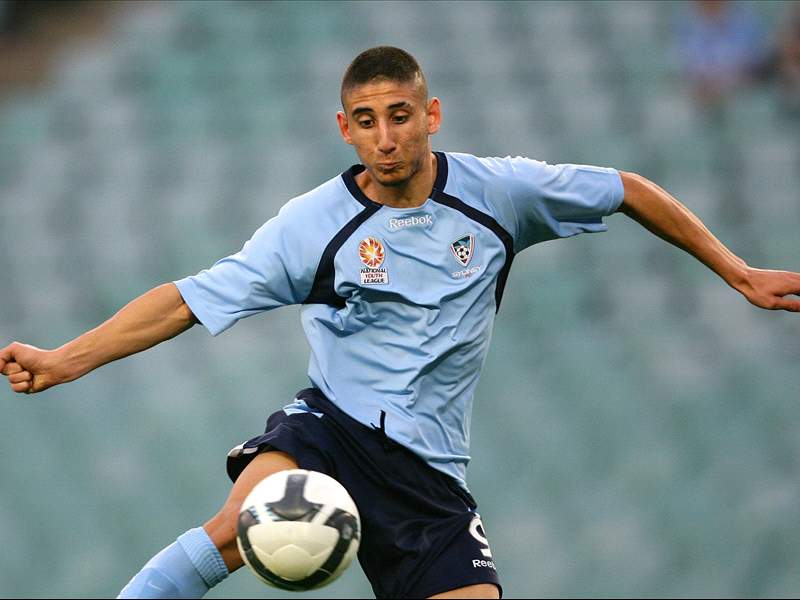 EXCLUSIVE
By Daniel Almond
Mlada Boleslav striker Kerem Bulut has revealed in an exclusive interview with Goal.com that he wants to put his chequered past behind him and concentrate on European football in an effort to repay those who have shown faith in him.
Once touted as Australia's hottest young prospect, Bulut's football career came to an abrupt halt late last year upon a return to Sydney when he was forced to surrender his passport after being charged in relation to violent crimes.
The Australian prodigy spoke exclusively to Goal.com about his desire to get back into football and learn from his mistakes.
"I think everybody should get a second opportunity in life and I am thankful for my second chance. It feels exciting to be back. For now it's all about training hard, getting back to full fitness and working toward getting picked for the upcoming Under-20 World Cup in Colombia.
"Then for summer I just want to play well and get in as much time in the first team as possible."
Bulut also expressed his gratitude to the people who helped him find his feet in the wake of his dealings with the law.
"A lot of people have helped me get back into things, obviously my friend and mentor Serdar Sarman, a lot of people from the FFA, the people at JH Football and of course my club, fans and family have all shown faith in me and it's time I repay them," he added.
Having been criticised for leaving Sydney FC in the midst of their finals campaign for Czech club Mlada Boleslav the Turkish born striker spoke of his decision to move on.
"I wanted to explore further in my career and I think Europe is the best option, it's a professional environment and at [my] young age I think it is best for my development."
With the U-20 World Cup finals to be played out in Colombia in July the young Socceroo expressed his allegiance to the Australian national team despite his eligibility for Turkey.
"I've always wanted to play for Australia because, well, it's where I was born, it's my home ground. It would be unfair if I chose Turkey because Australia has brought me up in the youth system, they have given me a lot and I think I should try and give something back."
When asked about claims that he is 'Australia's next number 9', Bulut concluded the interview by stating: "It's something I like to take on board and it is a big load on my shoulders but hopefully it's something I can fulfil."
Follow Goal.com on

. Get the latest football news direct... Check out Goal.com's

page; be part of the best football fan community in the world!