ADELAIDE UNITED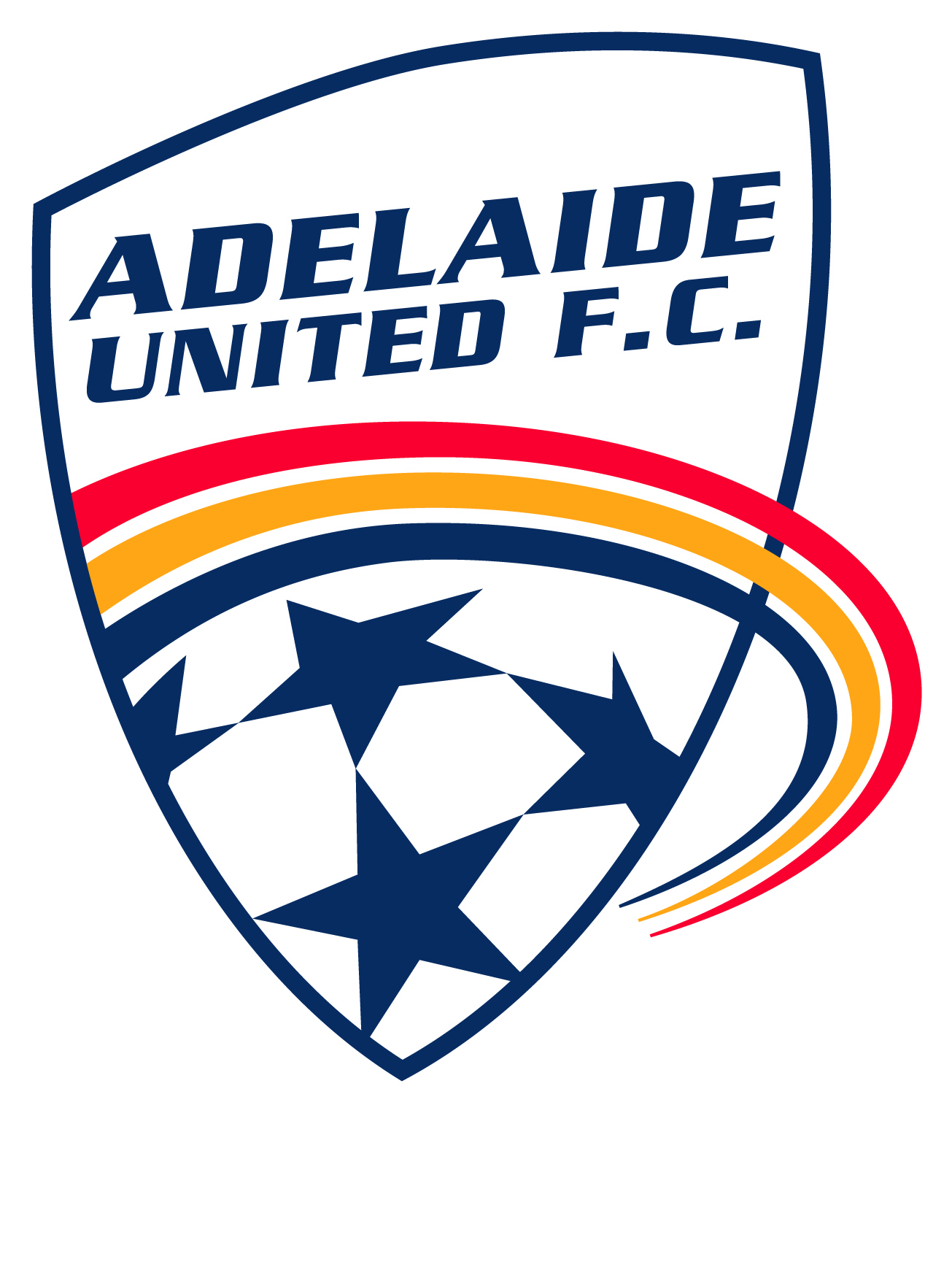 Last season:
10th


Ins and outs:
The big arrivals are Sergio Van Dijk and Marcos Flores, the two attackers who made a huge impact in the Reds' recent Asian Champions League campaign. Nigel Boogaard arrives from the Central Coast Mariners to provide defensive cover with rising star Scott Jamieson departing for Sydney FC, midfielders Kristian Sarkies and Michael Marrone off to the Melbourne Heart and Brazilians Alemao and Cristiano released.

Strengths:
They boast a potentially lethal band of attackers in Van Dijk, Travis Dodd, Mathew Leckie and Marcos Flores, who between them offer physique and craft in equal measure. Goalkeeper Eugene Galekovic is the best in Australia and can be near unbeatable when at his best.

Weaknesses:
Lack a midfield general and pace in the centre of the park, as well as in defence. Between them, defenders Cornthwaite, Fyfe and Boogaard look particularly immobile, especially without Jamieson's speed to cover. Lack the depth to cover the loss of any of their aforementioned key men.

Manager:
Rini Coolen. The Dutchman succeeds Aurelio Vidmar and whilst he hasn't had a great deal of time to work with his new squad, the early suggestion is there will be something of an overhaul in terms of playing style and structure.

Prediction:
8th. Will improve on last season's dismal showing but the new manager needs time to bring his own style of football to Hindmarsh. The loss of Jamieson is a big blow.

BRISBANE ROAR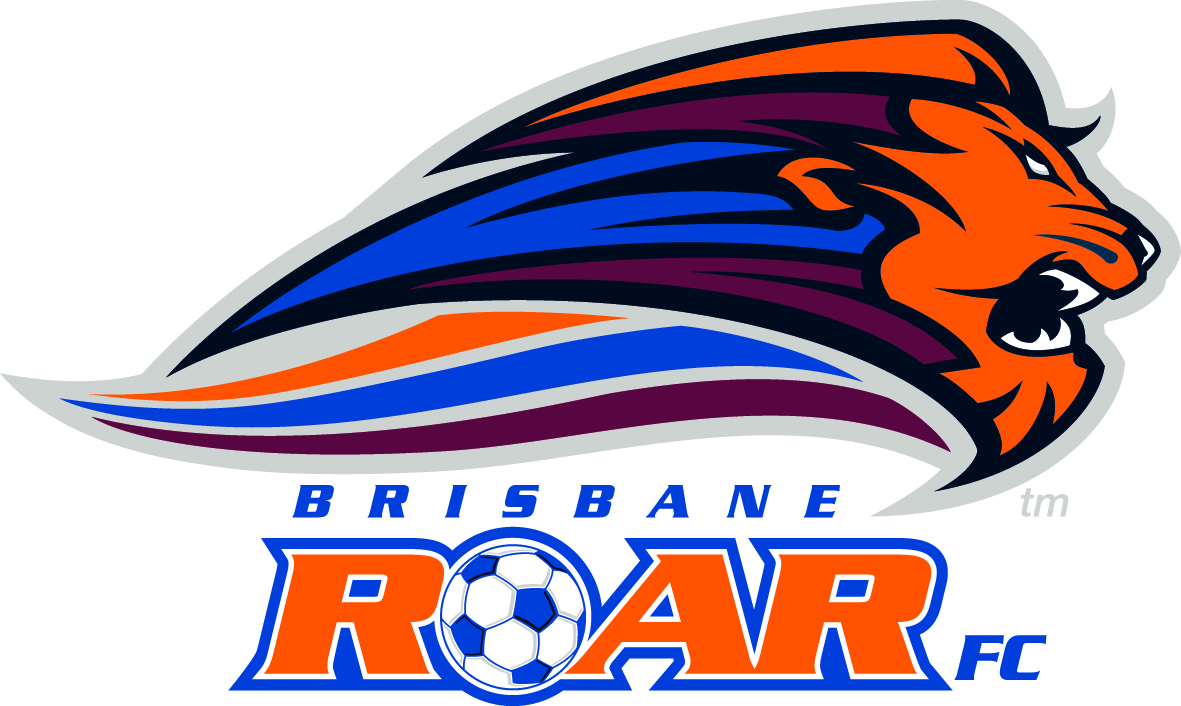 Last season:
9th

Ins and outs:
The biggest acquisitions are Shane Stefanutto, Michael Theoklitos and Milan Susak, while starlets Tommy Oar, Adam Sarota and Michael Zullo were lost to European suitors last season.

Strengths:
Plenty of pace and mobility across the park with pocket rockets Massimo Murdocca and Matt McKay mainstays in midfield, Brazilians Henrique and Reinaldo the elusive runners in the final third. Defence is relatively young but vibrant with Luke DeVere and Ivan Franjic ones for the future in particular.

Weaknesses:
Ange Postecoglou had to deal with a dressing room overhaul last season after seeing veterans Craig Moore, Charlie Miller and Danny Tiatto depart the club in somewhat acrimonious circumstances; he now has the job of repairing what became a fractured squad. Beyond Reinaldo and newly acquired but unproven Jean Solórzano there aren't many striking options.

Manager:
Ange Postecoglou. Once vilified for his lack of success with Australia's youth teams, he is looking to rebuild a reputation that was once founded on two National Soccer League titles with South Melbourne.


Prediction:
9th. Not enough experience to challenge meaningfully this season but that shouldn't deter fans or Postecoglou as this is a period of transition for the club. A team for the future.

CENTRAL COAST MARINERS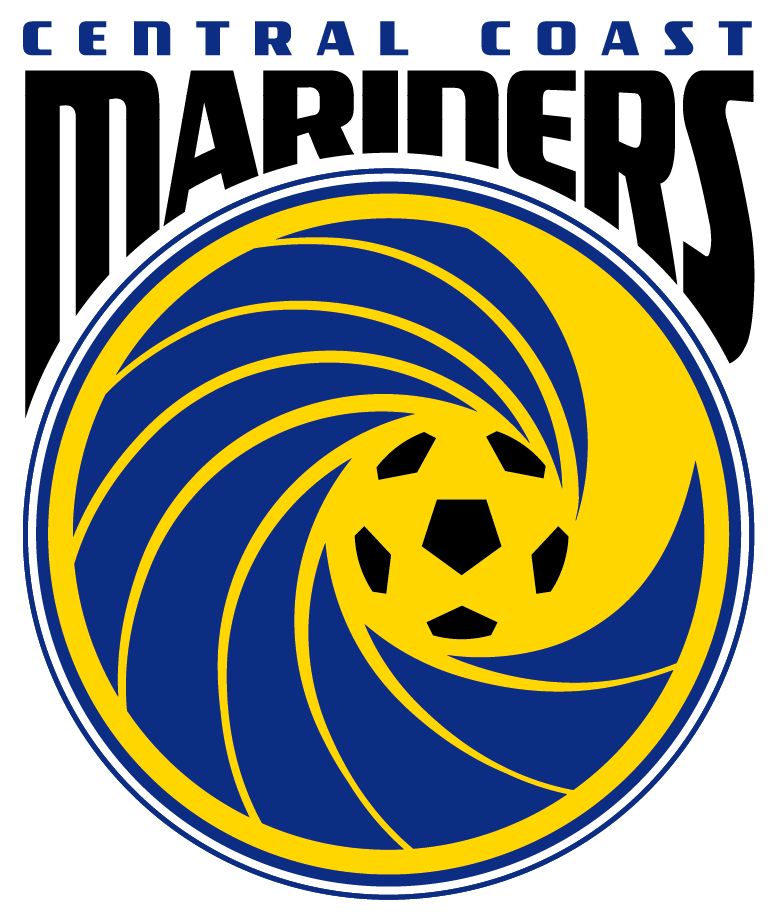 Last season:
8th

Ins and outs:
Released a number of underperforming players while first teamers Dylan Macallister, Nigel Boogaard and Dean Heffernan found alternate A-League employers. Proven goal-scorer Daniel McBreen joins along with Rostyn Griffiths (both formerly of North Queensland Fury). Aussie defender Joshua Rose returns from Romania, Oliver Bozanic from England and goalkeeper Jess Vanstrattan joins from Gold Coast United but the most exciting addition is undoubtedly Argentine midfielder Patricio Perez.

Strengths:
As always, relatively little is expected from the resident minnows but they thrive on that lack of backing. Between them Adam Kwasnik, Matt Simon and Daniel McBreen are proven goal-scorers at this level. Graham Arnold returns to club management and will command an immediate presence after his much-heralded work as an assistant with the Socceroos; he is the first head coaching change in the club's history.

Weaknesses:
A lack width and aggression in midfield could see them struggle to provide service to the front men, particularly with wing back Dean Heffernan no longer at the club. John Hutchinson, Brad Porter and Michael McGlinchey are honest workers but none of them are specialists either in defence or attack. Much will depend on the unknown quantity of Perez. Lack depth.

Manager:
Graham Arnold. The subject of constant criticism of fans since his disastrous reign at the helm of the national team back in 2007, he was well received by the likes of Guus Hiddink and Pim Verbeek, both of whom praised his knowledge of the game and work ethic. He has a chance to prove his many doubters wrong after finally landing a head coaching role of his own.

Prediction:
6th. Recruitment has been clever and adds depth and quality to a squad that was becoming stale. It'll be a two-horse race between themselves and the Heart for a spot in the finals.

GOLD COAST UNITED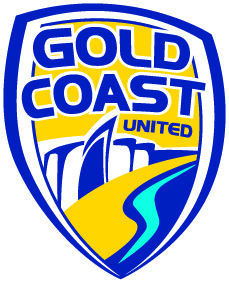 Last Season:
3rd

Ins and outs:
Relatively quiet on the transfer front with 'keeper Vanstrattan and veteran Charlie Miller leaving and New Zealand shot-stopper Glen Moss arriving.

Strengths:
An enviable amount of depth and quality in virtually all areas, they boast proven internationals in their ranks that are capable of winning matches on their own. In attack they have the league's best striker in Shane Smeltz and his entirely compatible strike partner Joel Porter, who have an innate understanding between them and can be unplayable at times.

Weaknesses:
A lack of home support perhaps cost them when they looked at one stage as though they would kick on and romp to a 1st place finish and maiden A-League title last season. A failure to engage with the local community and billionaire owner Clive Palmer's propensity to make rash administrative decisions can cause distractions and consequently affect performances on the pitch.

Manager:
Miron Bleiberg. Colourful personality and proponent of cavalier football, he balances a team of stars well and is an astute tactician. A media darling who is never shy of speaking his mind.

Prediction:
3rd. Despite a lack of support they've retained all of their big names from last season, with Smeltz's China meltdown benefiting the club. His goals will spur them on.

MELBOURNE HEART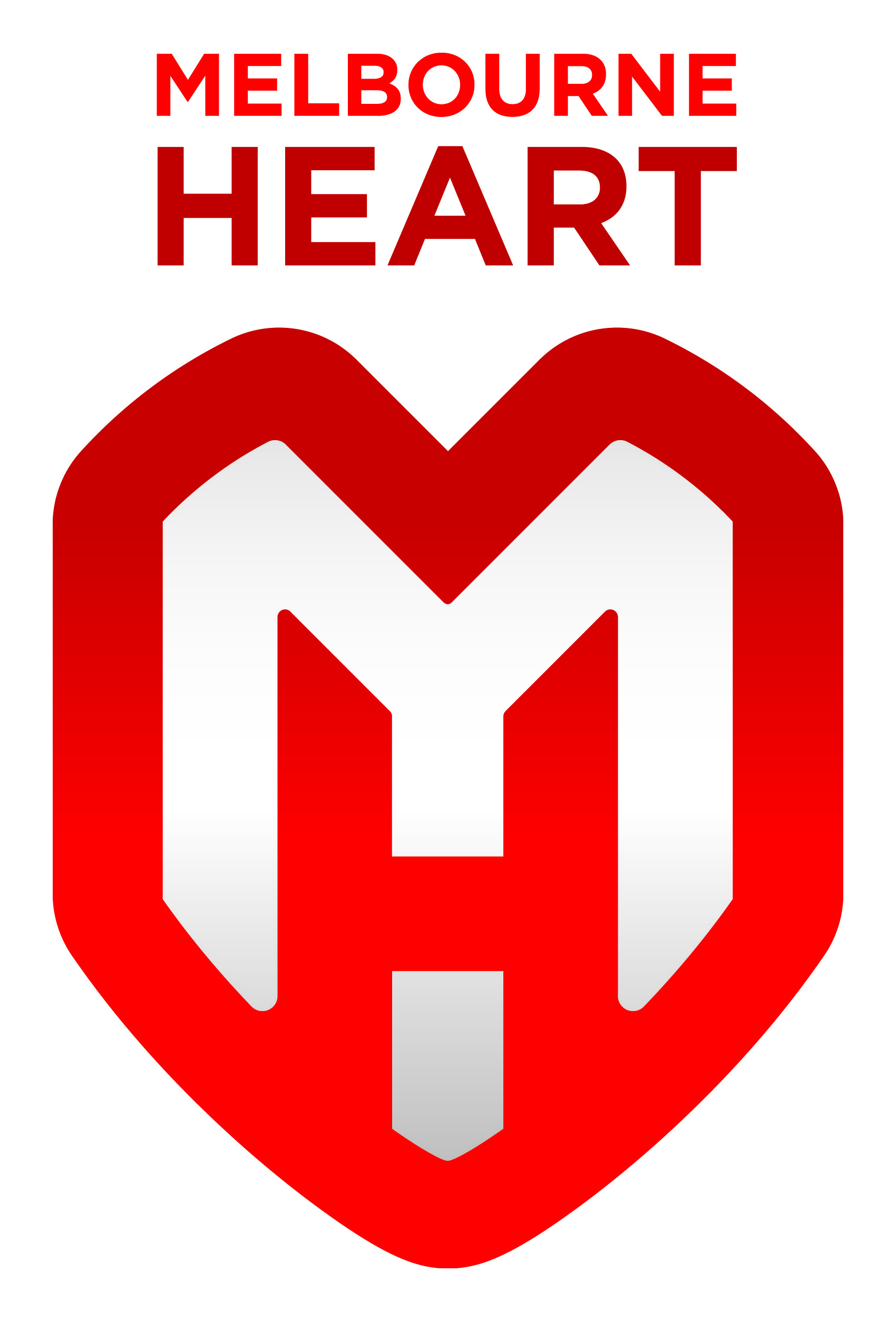 Last Season:
N/A

Ins and outs:
Newly assembled squad headline by Socceroos Michael Beauchamp and Simon Colosimo in defence, veteran midfielder Josip Skoko, championship-winning goalkeeper Clint Bolton and foreigners Rutger Worm and Alex Terra.

Strengths:
A huge amount of experience between the likes of Bolton, Skoko, Colosimo and striker John Aloisi, they will form the nucleus of the side particularly from a leadership perspective. They have technical quality at the back where the likes of Colosimo and Heffernan will allow for play to be built from the back, a rare sight in this competition.

Weaknesses:
The A-League can be unforgiving to foreign players who aren't ready for the weekly physical battle and the Heart in an attacking and creative sense will be dependent on their two Dutchman and single Brazilian. It's a risk, as is the promise to play a continental and attractive brand of football with a group of players who haven't played a competitive match together yet. Fans and results will be demanded in the first season - the pressure is on.

Manager:
John van't Schip. The Dutchman has unquestionable pedigree as a player but this is essentially only his second head coaching gig in a completely new environment. He'll have some adapting to do.
Prediction:
7th. Will be fun to watch but it's a bit too much to ask for attractive football and results in their maiden season. A collection of experienced heads might see them sneak into the finals though.

MELBOURNE VICTORY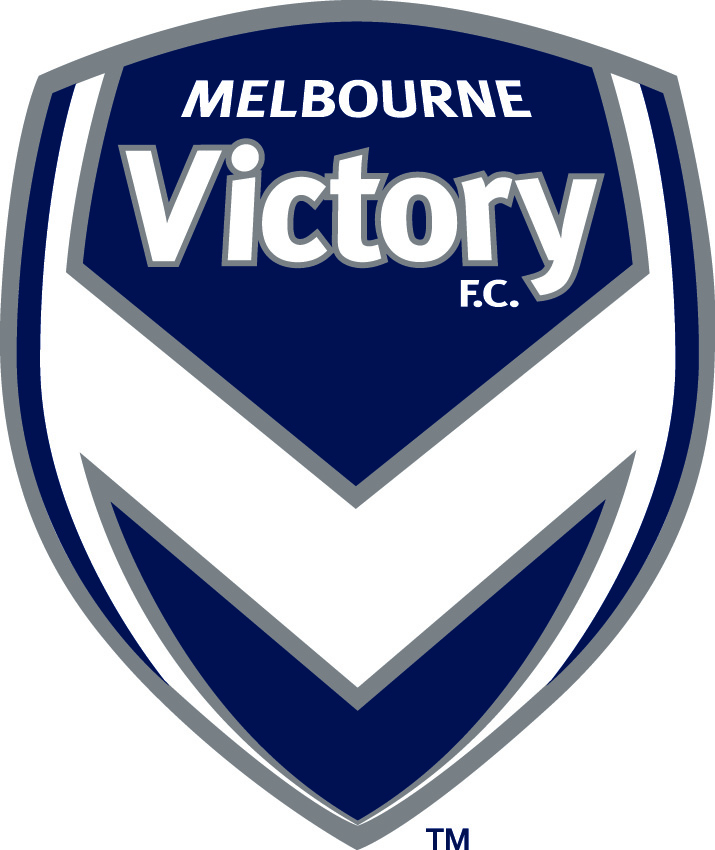 Last season:
2nd (Runners Up)

Ins and outs:
Virtually no change other than in the goalkeeping department with veteran Michael Petkovic arriving to compensate for the loss of young talent Mitch Langerak and All White Glen Moss.

Strengths:
Unity among the playing group by virtue of the fact that it hasn't been changed and a familiarity with the style of a coach who has kept his job since the birth of the A-League. It's a winning formula Ernie Merrick has found at the Victory and he probably won't change it any time soon. Have a good blend of experience and youth, as well as arguably the league's best foreign player in Carlos Hernandez.

Weaknesses:
Kevin Muscat's influence will continue to wane along with his ageing legs and it'll be interested to see what role he has on the pitch this season. The Victory do look a little thin up front, particularly with Archie Thompson yet to return from injury.

Manager:
Ernie Merrick. The A-League's most successful manager has a trademark on a stoic facial expression that is almost as well known as the lethal counter-attacking style that has brought two titles.
Prediction:
4th. Archie Thompson's lengthy absence will hurt in the early part of the season but Hernandez's presence will mean they hover around the top of the table for most of the season.

NEWCASTLE JETS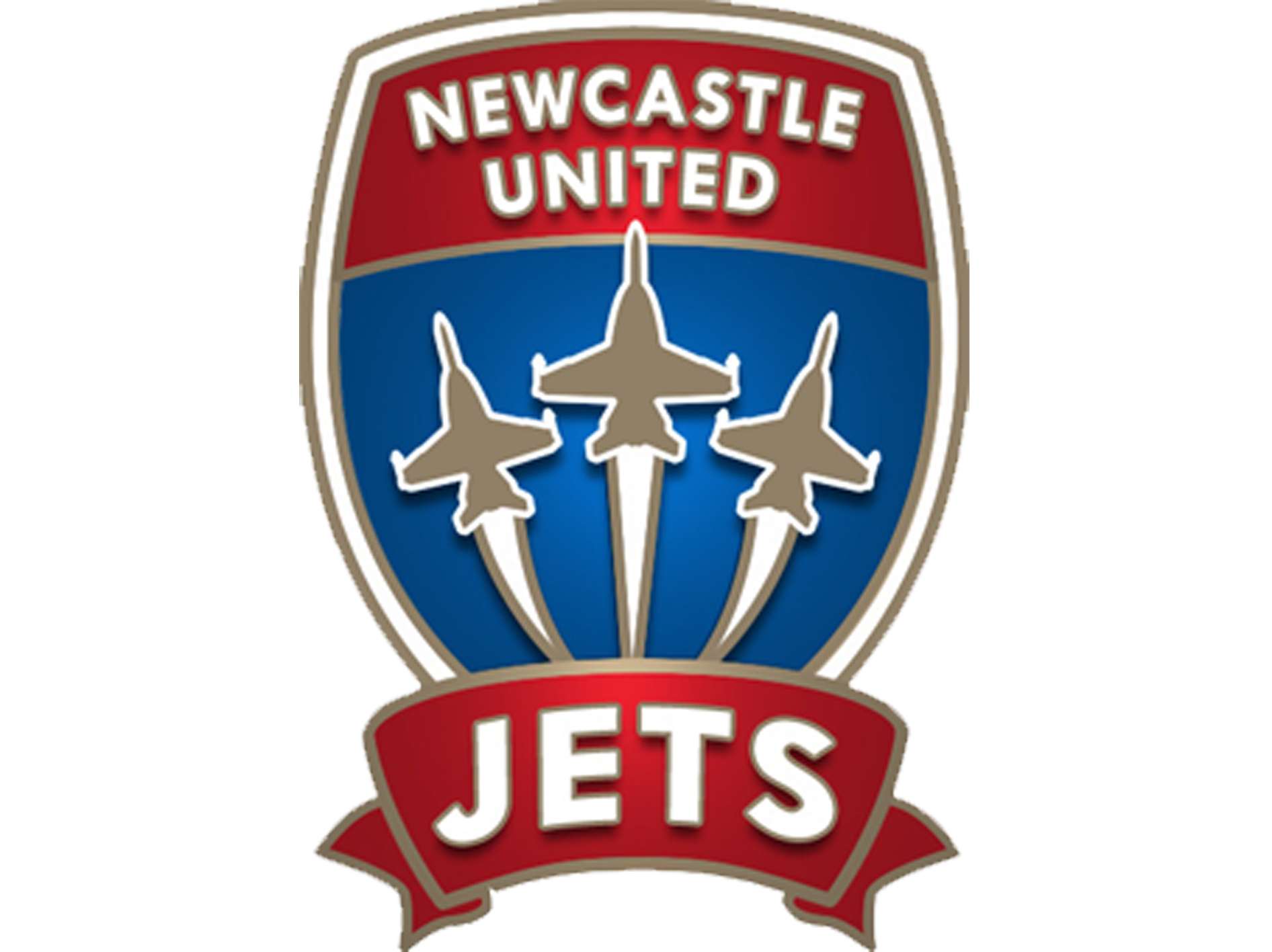 Last season:
6th

Ins and outs:
Jeremy Brockie and Ruben Zadkovich are familiar local talents that arrive while Kasey Wehrman returns home after time spent in Europe along with Italian Marcello Fiorentini and China international Zhang Shuo. Inspirational skipper Matt Thompson leaves for Melbourne Heart, Korean playmaker Song Jin Hyung also departs along with fellow foreigner Fabio Vignaroli.

Strengths:
A manager who inherently understands Australian football in Branko Culina and who can make the most out of whatever he's got. The Jets have a talented squad of skilful footballers, all capable of playing an attractive, possession-based style of football.

Weaknesses:
Inconsistent performers and subject to the theatrics of owner Con Constantine, they are very much a team that relies on momentum and that's not always forthcoming in a growing competition. Goalkeeper Ben Kennedy is particularly suspect while the alternatives aren't quite as convincing, with the ageing Paul Henderson recently recruited but well past his best.

Manager:
Branko Culina. Has been around on the Australian domestic scene for quite some time and knows the game inside out. His sides play a positive brand of football that reflects his likeable character.
Prediction:
10th. Newcastle are a fascinating team to watch but I just can't see them overcoming the departure of talisman Thompson and taented playmaker Song Jin Hyung.
NORTH QUEENSLAND FURY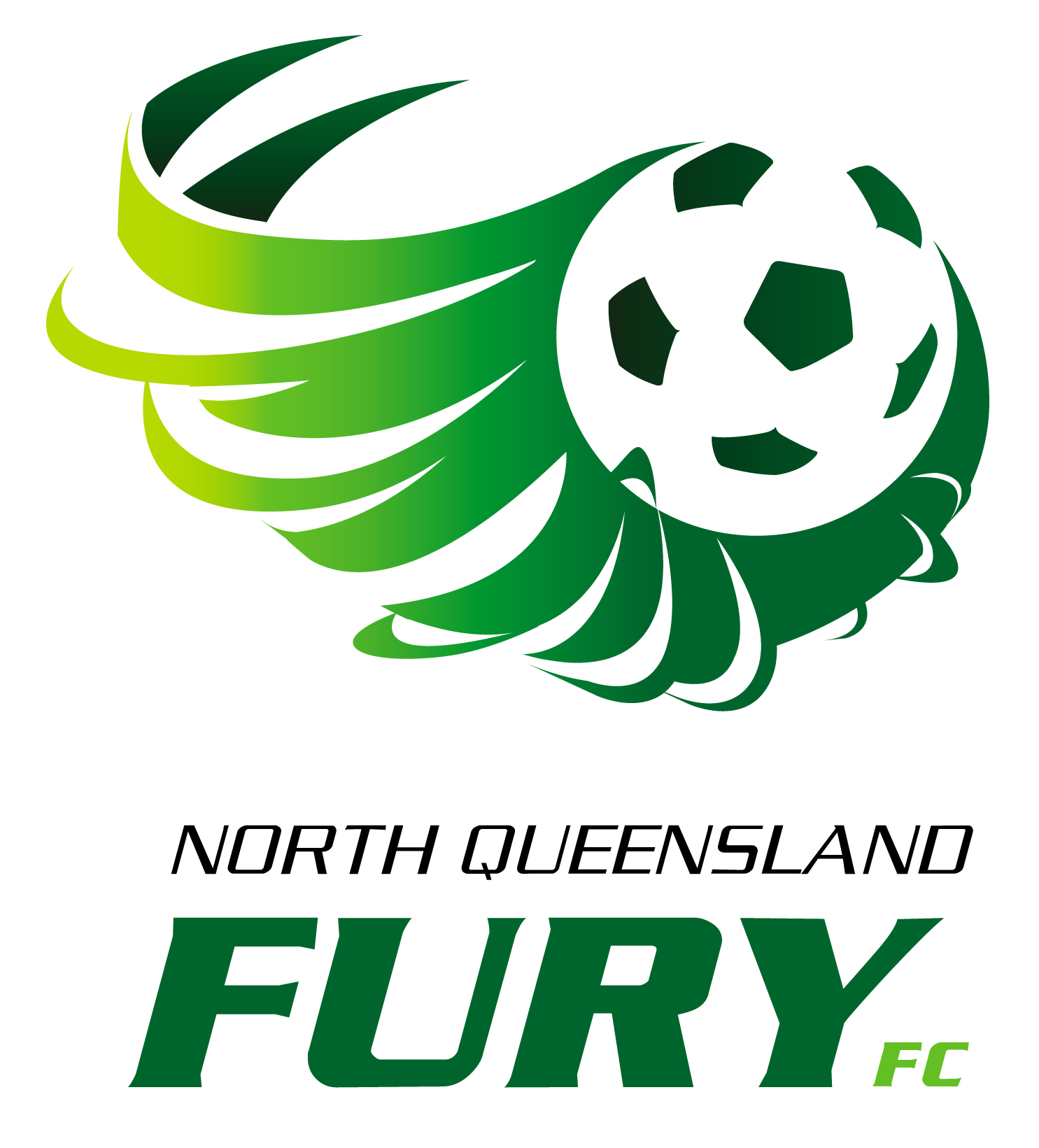 Last season:
7th

Ins and outs:
A complete squad overhaul after a tumultuous start to A-League life, from the manager down there have been changes. A number of foreigners and local talent have been recruited (12 to be exact) with 16 leaving the club. The biggest departure is undoubtedly that of marquee player Robbie Fowler to Perth Glory.

Strengths:
It's a fresh start for a club that desperately needed it, though they did show signs of life and avoided the wooden spoon last season. They have a relatively young squad which means they'll be full of energy both on and off the ball, particularly in midfield with the likes of Jason Spagnuolo, Panny Nikas and Isaka Cernak.

Weaknesses:
Inevitably with such an exchange of players and the arrival of a new manager, time will be needed for the squad to gel. They might not be given it either and a slow start might just end their hopes of a good season, while up front it's hard to pick out an individual capable of carrying the goal-scoring burden shouldered by Robbie Fowler last season. His experience and professionalism will be sorely missed.

Manager:
Frantisek Straka. Hugely experienced Czech manager who will need to call upon all his years as a coach and player to re-build at a troubled club.

Prediction:
11th. Sorry Fury fans, it'll be another year of pain but an experienced managed will know that rebuilding a team - and indeed, a club - is a long term process.

PERTH GLORY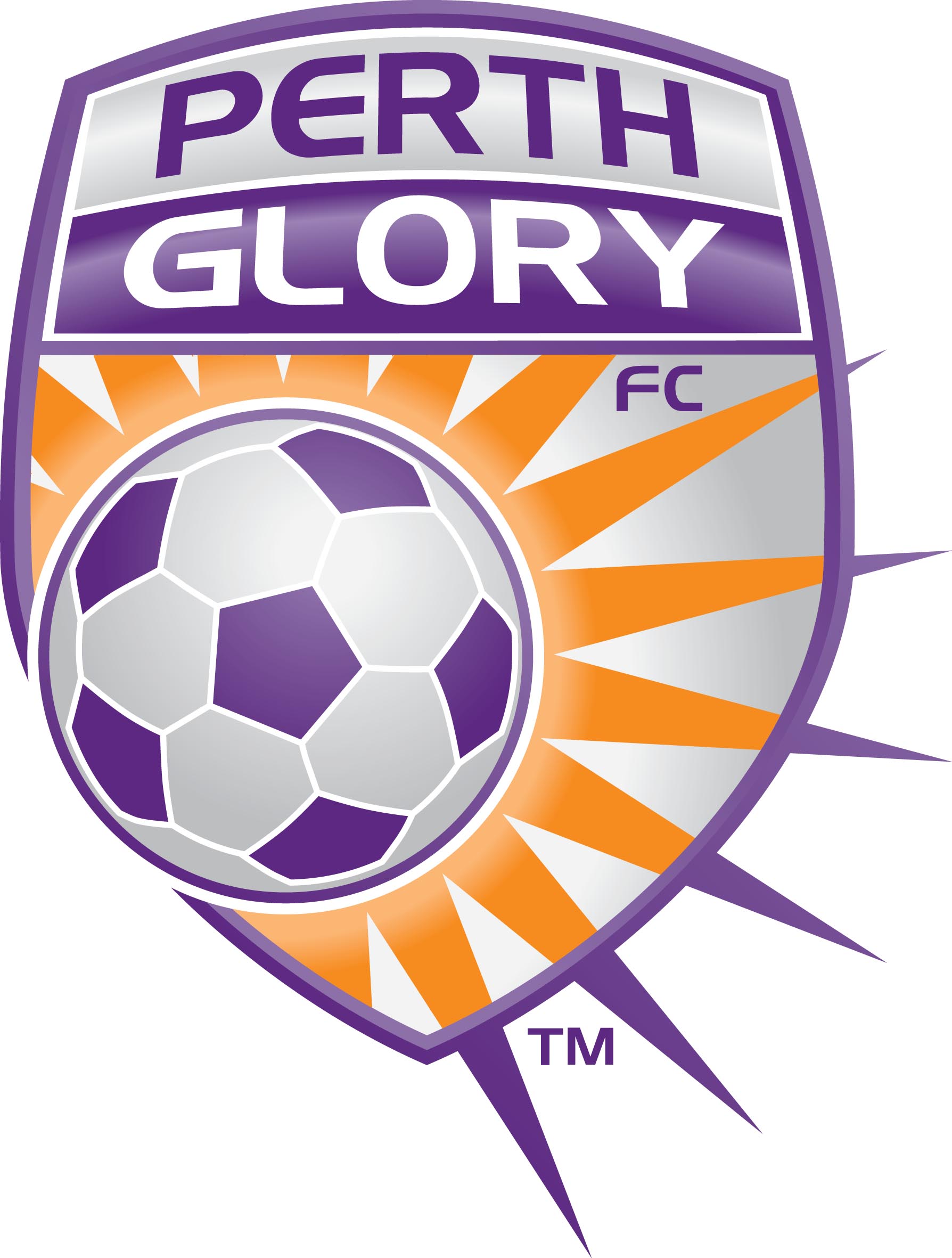 Last season:
5th

Ins and outs:
Robbie Fowler arrives from the Fury while Romania-based duo Josh Mitchell and Michael Baird return to Australia. Striker Daniel McBreen and midfield work-horse Wayne Shroj are the biggest losses.

Strengths:
A considerable amount of firepower in the form of Baird, Fowler, Jelic and Sterjovski, while there remains a solid base which has been upon from last season. There's depth in defence and midfield as well, while goalkeeper Tando Velaphi is one of Australia's most exciting future prospects. The blend of experience and young talent is particularly impressive.

Weaknesses:
Lack a bit of mobility at the back and in midfield and don't really have a playmaker to pull the strings in the centre of the park. The loss of enforcer Shroj will hurt in that regard, while David Mitchell will start to feel the pressure to finally deliver silverware to a club that had plenty of it in the National Soccer League. A great deal of money has been invested to recapture the glory days.

Manager:
David Mitchell. Wily old manager with huge experience, he won't be concerned with the approach and style of his team so much as the result, particularly given the high expectations of the club this season.

Prediction:
2nd. Have plenty of goals up front, experience and calm in defence and a manager who knows how to grind out results. It might not always be pretty but it'll be effective.

SYDNEY FC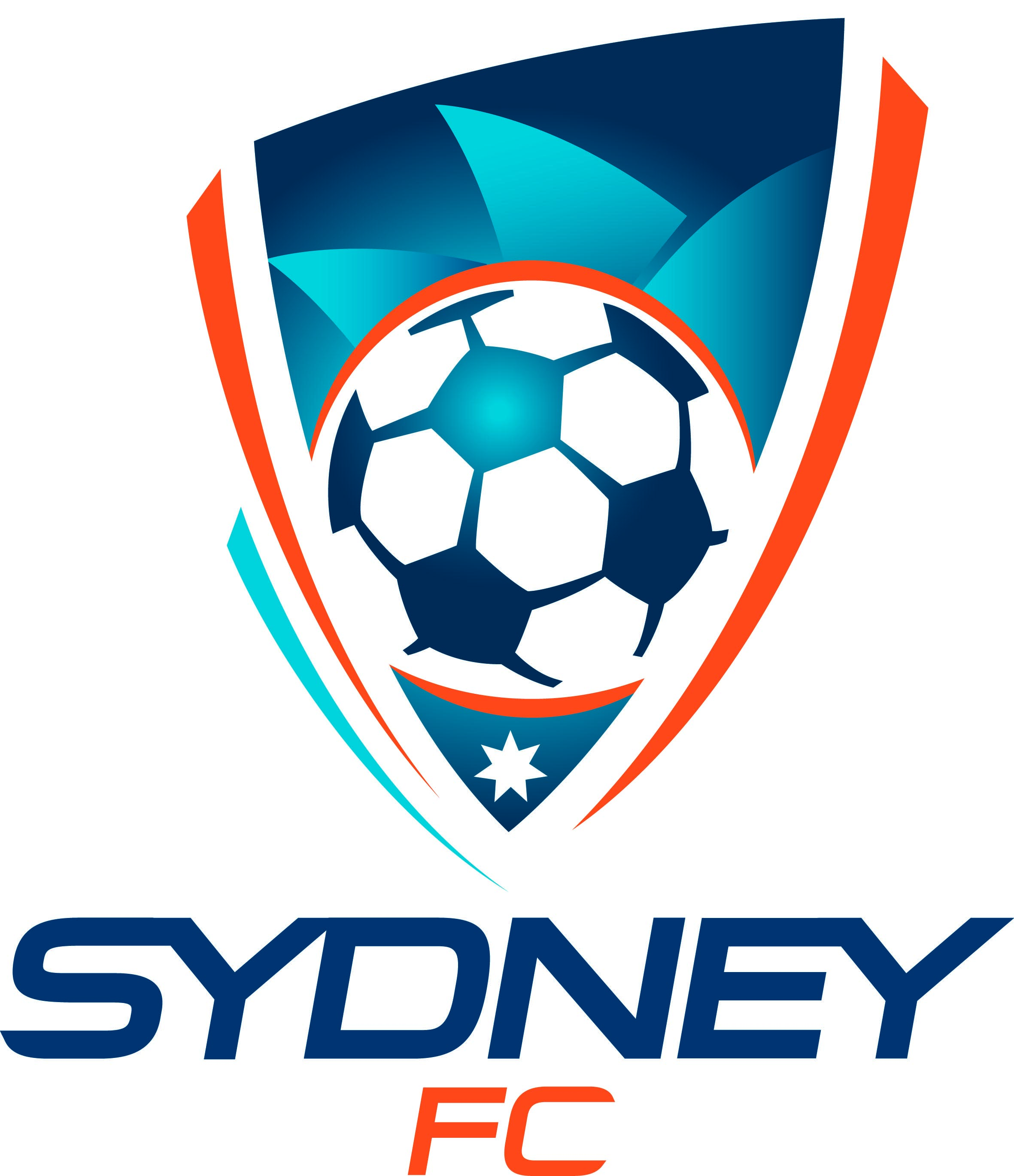 Last season:
1st (Champions)

Ins and outs:
Playmaker and Socceroo Nick Carle is the big name arrival alongside goalkeeper Liam Reddy and exciting full back Scott Jamieson. The spine of last year's side has been ripped out somewhat with Simon Colosimo and Clint Bolton joining the Melbourne Heart, Karol Kisel departing and playmaker Steve Corica retiring.

Strengths:
Plenty of depth and probably the most balanced squad in the competition, they will also be the fittest and most tactically disciplined team. Combine those characteristics effectively with the individual talent at their disposal. Nick Carle's arrival will make them a formidable outfit in attack, with he, Mark Bridge and Alex Brosque set to form one of the competition's most delicious front trio.


Weaknesses:
Haven't compensated for the departure of ball-playing central defender Simon Colosimo and one can't understate how important he was to the way the team played their football last season. Lack the strength in the centre of the park that defined their title victory last season, while an injury to Carle or Brosque might affect them heavily with the alternatives not quite of the same class.

Manager:
Vitezslav Lavicka. An instant hit as he secured the club its first double last season, his humility and hard work make him a popular manager. Stresses fitness, discipline and tactical shape rather than aesthetics.

Prediction:
1st.
Have strengthened on last season with the acquisition of Carle and Jamieson particularly impressive, so by that logic they should be able to defend their title.

WELLINGTON PHOENIX


Last season:
4th

Ins and outs:
Dylan Macallister arrives from the Mariners, Australia international Jade North from a failed overseas move and midfielder Oscar Cornejo from Argentina. Form centre back Jon McKain has left for Saudi Arabia, Liam Reddy for Sydney FC and Eugene Dadi, David Mulligan and Adrian Caceres released.

Strengths:
International quality across the park, as well as one of the competition's best imports in Paul Ifill. They'll be carrying on the momentum from their stunning run in the finals last season as well as New Zealand's highly successful World Cup campaign, which a number of their players were apart. Ricki Herbert masterminded it and is a fine manager.

Weaknesses:
Travel will always be a difficulty given their base is obviously in New Zealand, while key injuries in defence could land them in some trouble. They're now a known quantity whereas last season they largely used the element of surprise and they are without a goal-scorer as prolific as former hero Shane Smeltz, despite the technical quality of the likes of Chris Greenacre and Ifill.

Manager:
Ricki Herbert. Took New Zealand to only their second ever World Cup and had them undefeated despite a group stage exit. At the centre of the growth of the game in his country.

Prediction: 5th. Teams will be better prepared for the crafty New Zealanders though they've shown they have enough individual quality and team spirit to make the finals.