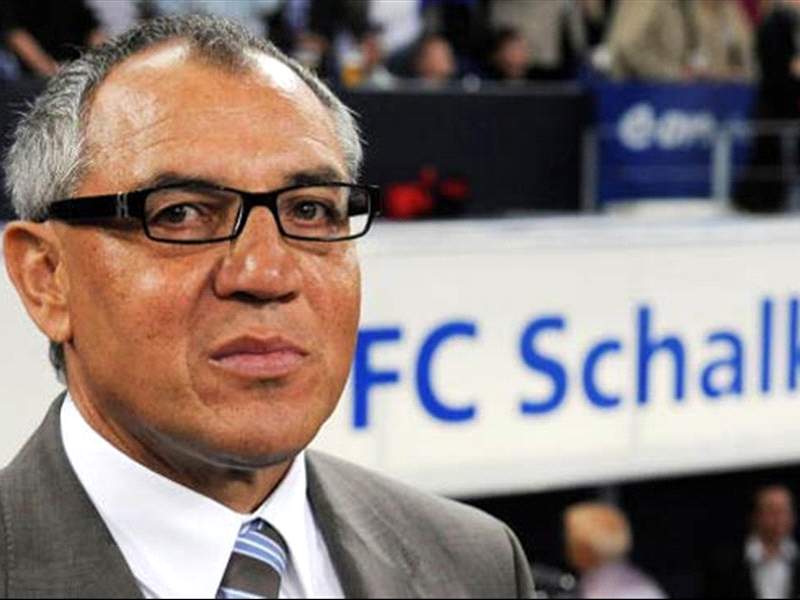 Friday
(all times local)
20:30 Bayer Leverkusen - Borussia Dortmund

Saturday

15:30 Bayern Munich - Eintracht Frankfurt
15:30 Borussia M'gladbach - Koeln
15:30 Hannover - Stuttgart
15:30 Mainz - Freiburg
15:30 Hoffenheim - Nuernberg
Sunday

16:30 Hertha Berlin - Wolfsburg
18:30 Schalke - Hamburg
18:30 Bochum - Werder Bremen
Bayer Leverkusen - Borussia Dortmund

Following last week's draw in Hamburg, Leverkusen remain tied in first place, although die Werkself arguably have a tougher schedule ahead of them. Hosting a Dortmund side that just might be on the verge of a real hot streak, Leverkusen will have their work cut out for them.
After a dismal start to their 2009-10 campaign, Dortmund have won two consecutive matches, and kept clean sheets in both. Argentine striker Lucas Barrios, who during August and September looked to be a poor buy, has scored in his last two appearances and is now showing signs of real promise. Riding the fine form of Barrios, as well as their back line, Dortmund will be tough to beat on Saturday.
Bayern Munich - Eintracht Frankfurt

Three days after a demoralizing defeat to Bordeaux, Bayern host Frankfurt. The Bavarians have laboured through their recent fixtures, and have sorely missed both creativity and poise in front of goal. Although Franck Ribery and Ivica Olic are definite absentees, Arjen Robben may make his return this weekend.
In all their matches against the Bundesliga's elite, with the exception of their first match against Bremen, die Adler have failed to produce. Bayern are weak at the moment, however, and Saturday could be a great time for Frankfurt to build on their momentum.
Borussia M'gladbach - Koeln

The one team whose poor form rivals that of Hertha Berlin is Borussia M'gladbach. After taking seven points in August, die Fohlen are without a single point in their last five fixtures. Koeln have been resurgent in recent weeks, and will be no pushovers, so M'gladbach will have their work cut out.
Following a dismal start to their 2009-2010 campaign, Koeln have finally begun to perform. Last year's top scorer Milivoje Novakovic is in a fine run of form, and will look to continue this against M'gladbach.
Hannover - Stuttgart

It was another disappointing Champions League week for Stuttgart. Despite controlling the majority of possession against Sevilla, the Swabians failed to score and fell victim to their opponents' efficiency in front of goal. Now in 13th place domestically, Stuttgart need to start winning soon or risk a disastrous season.
Despite being without first-choice strikers Mikael Forssell and Jan Schlaudraff, Hannover have recently found ways to score and win games. Their 5-2 victory over Freiburg two weeks ago was exemplary of the team's spirit. A win over out-of-form Stuttgart seems entirely possible.
Mainz - Freiburg

At the moment, there is no Bundesliga team more volatile than Mainz. The newly-promoted side has shown enough quality to draw with Leverkusen and beat the likes of Hoffenheim and Bayern. Yet, this same team has been shut out against Werder Bremen, Koeln and Borussia M'gladbach. How will Mainz fare against fellow promoted side Freiburg? We shall see.
Back in the Bundesliga for the first time since 2004-05, Freiburg have notched up a few good results (1-1 vs Hamburg, 1-0 vs Schalke), but have plenty to prove. Last week's loss to Bayern was easily avoidable, but ultimately counted. Against former 2. Bundesliga rivals Mainz, Freiburg will want to be in their best form.
Hoffenheim - Nuernberg

Following a rise back into the Bundesliga's elite, Hoffneheim have slipped up in recent weeks. Successive losses to Mainz and Bremen have left Hoffe in seventh place, but within striking distance of fifth. Nuernberg are struggling at the moment, and will be ideal opposition for a Hoffenheim side that sorely needs a win.
Of the three promoted sides, Nuernberg were the least impressive in the 2. Bundesliga and have remained so in the first division. The Bavarians have a tough schedule for the remainder of 2009, and will need to do everything possible to take points if they are to avoid the drop.
Hertha Berlin - Wolfsburg

Who would have though that, nine matches into this season, Hertha Berlin would sit dead last? The team that almost defended its way to the Bundesliga title in 2008-09 has since come to sport the league's worst defence, and has yet to face several of the league's top teams. Wolfsburg is the first of several difficult matches before the winter break. At the moment, even a 1-0 defeat could be considered a positive sign.
Despite having a rather shaky start to their campaign, Wolfsburg have quietly climbed to fifth place, having won three of their last four fixtures. After settling for a draw against Besiktas in midweek, Armin Veh's side will want to make amends with a fine display against the league's punching bag, Hertha Berlin.
Schalke - Hamburg

If there's one team that could make Hamburg slip up, it's Schalke. Felix Magath has taken a largely unchanged squad that finished 8th last year, and has turned them into a title-contending side. Equipped with a nearly impenetrable defence and a surprisingly nippy counter-attack, Schalke might just upset the visitors.
Despite being without any of their first-choice strikers, Hamburg have been in surprisingly good form as of late. Last week's display against Leverkusen was inspired, and in many ways Hamburg looked the more dangerous side. In midweek, HSV took a 1-0 win away to Celtic. Schalke will be a big hurdle, but if Hamburg can manage a win, they will likely be favourites to be winter champions.
Bochum - Werder Bremen

Always candidates for the drop, Bochum have slipped back into the relegation zone. The perennial scrappers need a good result, and while Bremen are tough opponents, Bochum have performed very well while hosting the league's elite: in four home matches, they have lost just once, and have drawn with the likes of Wolfsburg.
In league play, there is no team more in-form than Werder Bremen. With five consecutive clean sheets, as well as the league's hottest striker in Claudio Pizarro, Bremen seem unstoppable at the moment. Will they win again? Tune in on Sunday…
Clark Whitney, Goal.com